Press release
December 12, 2013
Rugby super league
Rugby
Catalan dragons
Rugby league
Many Rugby League fans are eagerly awaiting the start of the 2014 season; make it a special year and take trip to watch your team versus the Catalan Dragons.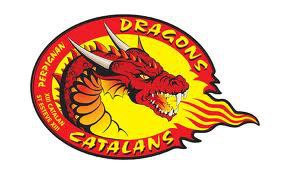 After a thrilling and fantastic 2013 Rugby League World Cup coming to an end, many fans of this great sport are now looking forward to pre-season fixtures and the impending start of the 2014 Rugby League season kicking off in 2014.
Unlike a lot of UK based sports the Rugby Super League offers fans of UK based clubs an extra special fixture each year in the form of playing the Catalan Dragons who have been involved with the league for nine years.
The Catalan based team have recruited some top players in the wake of the 2013 season and should prove a tough and challenging fixture for every team in the league.
CFW Travel offers fans of all league clubs the chance to see their heroes in action at Stade Gilbert Brutus in Perpignan, France with one of their fantastic tour offerings.
Their supporters packages include;
Return flights including taxes
Airport & Match Coach Transfers
Match Ticket
Hotel
CFW Travel base fans in a number of locations including Lloret de Mar and Santa Susanna in Northern Spain or Canet Plage the stunning beach resort of Perpignan.
All packages are 3 or 4 nights and tour dates for each club can be found at http://www.superleagueineurope.co.uk/SuperleagueXIXTourDates.html and also at their SuperLeagueInEurope Facebook page https://www.facebook.com/superleagueineurope.
No other provider can offer the same level of customer service, CFW Travel are also ATOL protected which means that your money is always safe offering the maximum level of financial security.
Do not miss out - get in touch with CFW Tailor Made travel today and reserve your place on a dream Rugby tour and a fantastic experience.
Subjects
---
Rugby super league
Rugby
Catalan dragons
Rugby league