Press release
August 29, 2008
Culture
Book One of the Marie Antoinette Trilogy 'Vive Madame la Dauphine' will be released.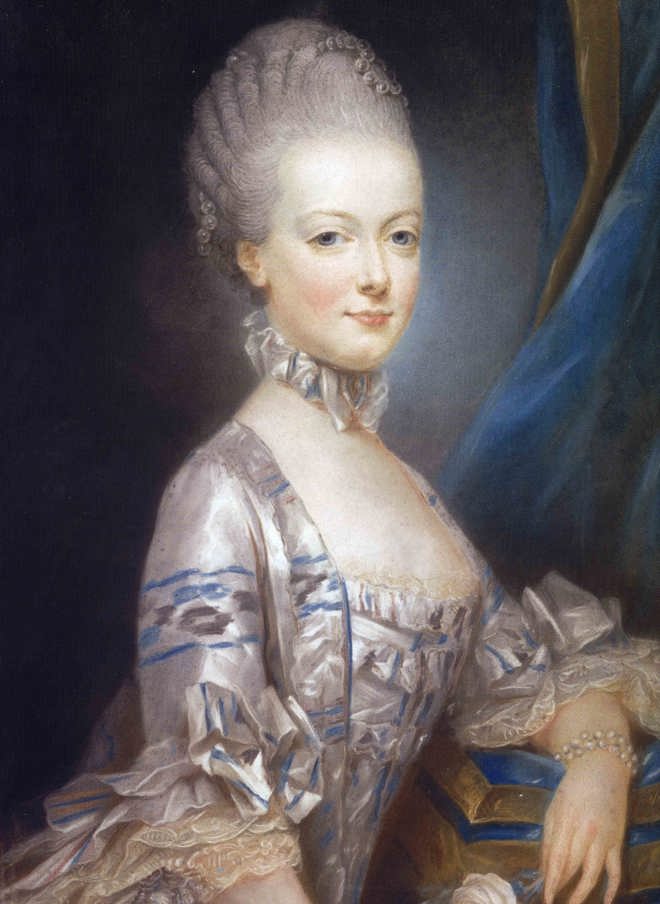 Soon it will be exactly 215 years ago when, on a chilly autumn morning of16th October 1793, Marie Antoinette was guillotined. What is left are memories of a queen of France spending fortunes on jewellery and fashion, married to a king who was not able to be a capable ruler. But is this all true and fair? New research shows a different picture and will change our minds about this royal couple.
On16th October 2008Book One of the Marie Antoinette Trilogy 'Vive Madame laDauphine' will be released. In this biographical novel by André Romijn (author of 'Hidden Harmonies: The Secret Life of Antonio Vivaldi'), you encounter Madame la Dauphine as she transforms herself from child bride to the Queen of France, a crucial yet largely neglected period of her life.
No one knows what really lies behind that sweet smile, the face presented to the world by the charming young Marie Antoinette. Madame la Dauphine surely wants for nothing; her life seems one of perfect bliss. But nothing could be farther from the truth. Incarcerated within the labyrinthine walls of Europe's grandest palace, surrounded on all sides by jealousy and intrigue, Marie Antoinette grows up isolated and alone. Her task: to produce an heir and so ensure survival of the French Bourbon dynasty.
But what if her husband, Louis Auguste, Dauphin and grandson of the French King Louis XV, refuses to share their marriage bed? By what means might Marie Antoinette win the heart of 'Papa Roi' and so avoid being sent home? How will Madame la Dauphine steer a course through the pitfalls laid for her by her enemies?
Arriving as a fourteen-year-old girl in Versailles, Marie Antoinette awaits her wedding day on 16th May 1770. Just four years later she will become queen of the greatest nation in Europe. Read how, fifteen years before the storming of the Bastille, the first signs of revolution were already discernible. But what was the role of Marie Antoinette in all of this, and might she have saved herself from her fated execution by guillotine?
Lose yourself in eighteenth-century life at the Palace of Versailles. Witness the social change, the gathering unrest that ultimately erupted in a malignant outburst that set all Europe simmering. In Book One of the Marie Antoinette Trilogy accompany the young princess of 'Vive Madame la Dauphine' through the years of inexperience, meeting one by one the figures that will be key to her life. What was the real role played by Austrian ambassador, Comte de Mercy? What effect did the Swedish Count Axel von Fersen have upon her young heart and mind? Was it possible for Marie Antoinette to love her husband Louis XVI, or he her?
Biographical novelist André Romijn conducts you into the presence of a new Marie Antoinette, a woman capable of holding her own amidst the chaos and acrimony of court life at Versailles; one who rises magnificently to the challenges of sovereignty, motherhood and love, but who allows herself finally and fatally to be caught up in the maelstrom of destruction that is the French Revolution.
Available at all good bookshops and http://www.ma-trilogy.com/
Notes to editors:
Biographical novelist André Romijn spent many years in the Netherlands Royal Navy. After coming ashore he established his name as a publisher of professional journals. For the past decade he has lived and worked in North Yorkshire, England. Last year his book 'Hidden Harmonies: The Secret Life of Antonio Vivaldi' was successfully published. (See reviews at http://www.antoniovivaldi.co.uk/eng_reviews.html.) This well-praised novel is now also available in Dutch and Hungarian. His next book, due for publication in Autumn 2009, is titled 'A Perfect Woman' - Book Two of the 'Marie Antoinette Trilogy'.
For more information:http://www.ma-trilogy.com/
JPEGs and PDFs available on request.
ISBN: 978-0955410024 ROMAN HOUSE PUBLISHERS LTD
Author: André Romijn Roman House
Binding: Paperback RIPON
No. of pages: 240 North Yorkshire HG4 1LE
Size: 15 x 22 cm Tel. 00 44 (0)1765 607933
£14.95 Email [email protected]
Subjects
---
Culture