Press release
June 2, 2010
Culture
London's largest annual Open Air Art Fair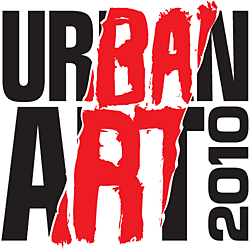 Josephine Avenue, London SW2.
July 17th and 18th, 10am to 6pm, Free entry
Summer is here and it is time to enjoy art in the open air. For the ninth year running the residents of Josephine Avenue will be transforming our sleepy, tree lined street into a bustling art fair. With a hundred and fifty photographers, printers and painters exhibiting this is our biggest event yet. Works range in price from under a tenner to over a thousand pounds and with free entry this truly is an affordable event for all art lovers, whatever your budget.
As well as a seeing a wealth of art, we have a mouth watering selection of food stalls, two displays of live graffiti from Soulful and JPart and an eclectic mix of music at our Saturday Sound Stage. You can also help us raise money for good causes on our Charity Sunday when 10% from all sales will be donated to Trinity Hospice and The British Home.
So make a note in your diary and set a date for some alfresco art, it's what Summer days were made for.
More information at http://www.urbanart.co.uk
or email Tim Sutton [email protected]
Subjects
---
Culture