Press release
February 27, 2013
Business
How to recognise your own strengths and weaknesses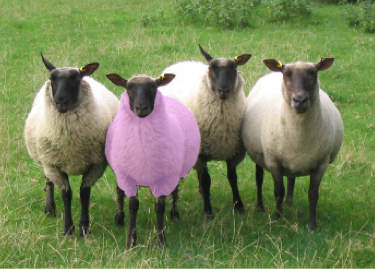 Making sense of your 'Unique Selling Proposition'
You may have heard the term Unique Selling Proposition or USP and wonder what those marketing types are talking about. After all, to you it may seem obvious what your business is about. Whether you're a florist or a mechanic, what you do seems self-explanatory. Your USP, though, is how you position your product or service in your customer's mind.
After all, you're probably not the only mechanic or florist in town, so why should customers come to you rather than go to your competitors? Knowing you need a USP is one thing. Figuring out what yours is, though, can be another. Fortunately, we're going to make it a little easier.
1. Look at your competitors' USPs
Look at your competitors' marketing and advertising materials. Make a list and write down how they sell their business to the consumer. Are they focused on the product (designer bouquets), price (won't be beaten on price or premium), placement (selling through unusual channels or in a prime location) or do they have a promotional strategy focusing on brand recognition?

Once you know which of the pegs your competitors base their USPs on, you might spot a gap in the market. You should do some more work to uncover your natural USP before you jump into the gap, though, as it might not be a good fit for you.
2. Ask your customers
You might think your customers come to you for the friendly banter and cosy atmosphere, when really, they're attracted by the low price or you're just in the most convenient location for them. Conversely, you might think you're selling on price or convenience when your customers are loyal because you deliver something extra your competitors don't. The thing is, you'll never know for sure unless you ask.

You don't have to hire a market research firm of even create a questionnaire to find out. Just get into the habit of asking everyone who you deal with for a few weeks why they came to you and what they like about your business. If you're brave, ask them what you could do to improve too, and you'll learn a lot about your business.
3. Ask your competitors' customers
If you're a new business, you might not have customers to ask. Even if you've been established for a while, though, it's good to monitor your competition. If they don't know you, visit them and see how they operate differently from you. Discuss these differences with their customers. If you're brave, ask customers leaving the premises why they chose your competition over you, and listen carefully to the answers, even if you find them painful. If you're known to them, send someone along in your place.
4. Making sense of it all
Now you know what your competitors sell on, what your customers like about you (and where you can improve) and what your competitors customers like about them (and where they could improve) you have the information you need to uncover your USP.

Your USP may be obvious at this point, in one of your strengths. Or, if your customers and your competitors' customers all have the same negative comments, maybe there's something you can change and focus on to create a USP that answers an unmet need.
Read this article for more information on your-unique-selling-position-usp
Subjects
---
Business