Press release
November 8, 2012
Business
School Run Bookkeepers Issue Stark Warning and Offer an Alternative London, 1st November, 2012: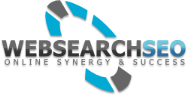 Thousands of SMEs across the UK are throwing billions down the drain every year on accounting services they neither need nor want, simply by finding themselves locked into contracts of no real value to the business. According to School Run Bookkeepers, it is imperative for the nation's businesses to reevaluate exactly how much their current accountancy partners are bringing to the company – the results could be shocking to say the least.
The problem, according to SRB, is the way in which businesses are in large forced to sign up for extensive contracts with set fees and little flexibility. They therefore argue that the time has come for a more realistic and sensible alternative – one where the benefit of a flawless agreement is shared between accountancy provider and client alike.
A Real Alternative
"Employing accountants or bookkeeper full time can be an expensive drain on company resources, and often unnecessary. Outsourcing overseas can often be false economy as many of us that have tried it can testify." – School Run Bookkeepers
The approach at School Run Bookkeepers is one whereby a single innovative service is used to not only find the ideal partners for those seeking elite bookkeeping services in London, but also actively help to find jobs for mums with the appropriate skills and qualifications. It is a unique approach where the mutual benefit of all parties allows for the creation of incredible partnerships where quality and value take on all-new meanings.
Flexible, Affordable and Fast
"Our fully qualified book keeping Mums are the perfect low-cost alternative to your usual full time accountant and much more reliable and skilful and dedicated than a low-cost overseas outsourced worker." – School Run Bookkeepers
The team behind the service is fully aware of the on-going problems faced by those choosing to outsource their accountancy needs overseas in the name of savings. As such, all bookkeepers held in their extensive database are sourced from in and around London to ensure the highest levels of accessibility, convenience and competence. To know more about bookkeeping jobs, just follow the link.

About School Run Bookkeepers:
School Run Bookkeepers is a one of a kind service based in London, which matches up UK SMEs with accountancy professionals from an extensive database of mums looking for flexible, professional partnerships. They serve as a portal both for those looking for accountants and those looking for work, looking to build mutually beneficial connections like no other service on the market today. The service taps into the enthusiasm, talent, professionalism and flexibility of thousands of professional mums for the very first time. See http://www.school-run-bookkeepers.co.uk/employ-a-bookkeeper/ for further details.
Contacts
---
Subjects
---
Business