Press release
August 8, 2013
Food & Wine
Every town, village and city in the UK have been affected over the past few years by the same harrowing issue - local pubs are closing at an alarming rate and leaving a big hole in communities.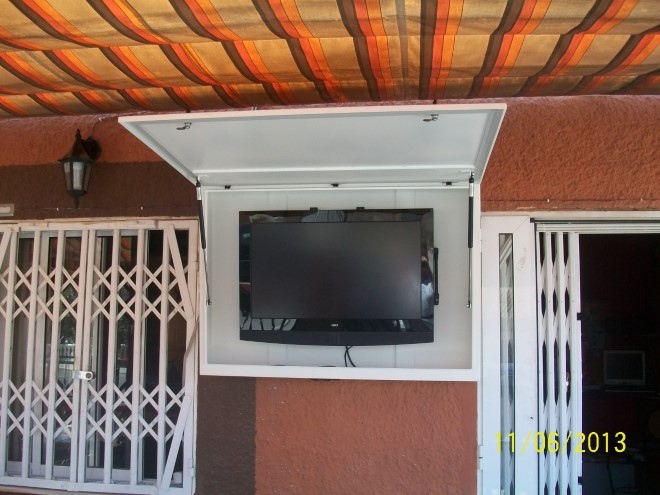 Let's face it, a night out or afternoon in the local has been a way of life in Britian for many years; there's nothing better than a cold pint or enjoying your favourite drink after a hard week at work - unfortunately rising beer prices, the smoking ban, recession and cut-price supermarket alcohol are slowly killing this fine tradition.
Many pubs have called last orders for the last time over the past 5 years as they simply cannot find ways to beat the negative factors and make this once thriving industry into a profitable one; until now.
TV enclosures are a fantastic way for pubs to bring in new customers and appeal to lost regulars as well as die hard clients who deserve a reward for their loyalty. The enclosures are waterproof, have anti-theft mechanisms in place and operate perfectly in any outdoor environment.
Manufactured from stainless steel, TV enclosures are both robust and affordable, they ensure that your television is safe outdoors at all times even overnight when the pub has closed.
Most blokes will tell you that going to the pub to watch the big watch or live sports is the highlight of their week - TV enclosures mean that both smokers and non-smokers can watch live sports outdoors without having to miss a second of the action due to needing a smoke break.
It is not just sports - you can showcase your latest offers, advertise upcoming nights and just about any programme or music channel that will keep your customers happy. They are also a great way to grab the attention passers by who may have otherwise carried on driving or walking.
If you are a landlord, landlady or own a chain of pubs why not consider TV enclosures as a great option to give your public house the boost it needs and you deserve?
Check out http://www.tvenclosures-direct.com for inspiration and consider joining the outdoor TV revolution!
Original source http://glipho.com/socialblogger/tv-enclosures-helping-the-pub-industry-turn-a-corner.
Subjects
---
Food & Wine