Press release
April 8, 2020
Travel
Tourism
Hotel
Restaurant
Travelbonds
Beauty
Spa
Let's save the tourism industry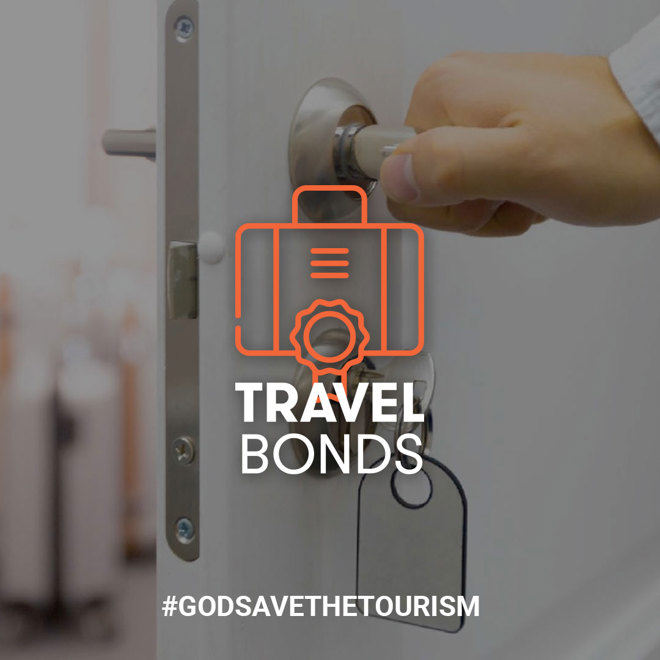 Travel-Bonds.comis excited to announce the launch of T-bonds to support the hospitality and tourism industry.The T-bonds are saving certificates that are sold by the hospitality businesses at a price lower than the face value.The customers can redeem them upon staying at the hotel or dining at the restaurant of their choice at the face value.
Tourism operators can register on www.travel-bonds.com to issue T-bonds. T-bonds provide liquidity to the travel operators, allowing them to weather this crisis. T-bonds also provide an opportunity for customers to have access to the services of the restaurant or the hotel of their choice at a lower cost.
"The world is facing an unprecedented crisis and the tourism and travel industry is the most affected. Now it is the time for Saving lives and businesses, for emotional Support to our families, friends and colleagues, and for Solidarity among people, nations and businesses. Our program aims to provide some funds to those small travel businesses which are temporarily closed. We are asking all to invest in your future dinner and future holiday" noted Nico Muro, Co-managing Director atwww.travel-bonds.com
travel-bonds.com has launched T-bonds for hotels and restaurants, but it is planning to open also to other services like Beauty and SPA, Sailing Services, Tours and Excursions.
"T-bonds work like savings bonds which can be seen by customers as an investment. The T-bonds are sold at 25% to 30% discount against the face value. The customers can redeem the T-bonds at the nominal value upon staying at the hotel or dining at the restaurant of their preference. This means a return on investment higher than any other investment in the market. In addition the T-bonds have a social and solidarity objective by supporting an industry highly affected by the recent crisis" noted Vincenzo Borgogna, Co-managing Director at www.travel-bonds.com .
If you are a travel operator, register on travel-bonds.com and if you are a future traveller visit our website to buy your T-bonds and invest in the future of your preferred restaurants and hotels.
Travel-bonds.com di Gioia Group srls
http://www.travel-bonds.com/en/
Procida Island, Italy
+39 081 18558248
https://www.facebook.com/travelbondsprogram
https://www.linkedin.com/company/travelbonds
https://www.instagram.com/travelbondsprogram/
https://twitter.com/travel_bonds
Subjects
---
Travel
Tourism
Hotel
Restaurant
Travelbonds
Beauty
Spa