Press release
April 26, 2010
Lifestyle
When driving in Europe there are a few things to keep in mind.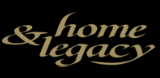 When driving in Europe there are a few things to keep in mind. Consider the following ten items;

1. Radar. The use or possession of radar detecting devices is illegal in most European countries. The penalties can be steep, including a fine, driving ban and even imprisonment. GPS systems that shows the location of fixed speed cameras are also illegal. Simply deactivate the "fixed speed camera" function.

2. Tunnel Safety. European tunnels can be quite long. The longest is the Laerdal tunnel in Norway which is 24.5km long. Before entering a tunnel be sure to check your fuel level, turn the radio to the traffic station and switch on your headlights. Pay very close attention to the speed of the vehicles in front of you and if there is a sudden hold up, turn on your hazard lights. Keep a good distance from the vehicle in front of you and make a note of the safety equipment and facilities, like the emergency exits and phones.

3. Paperwork. Be sure to have all necessary documents to hand at all times including your full Drivers licence (provisional licences are not valid abroad) with paper counterpart if you have a photocard licence , International Driving Permit, motor insurance certificate and your passport. You may also need a visa when visiting certain countries.

4. More Paperwork. If the vehicle you are driving is borrowed, hired or leased, you must take the V5 registration document with a letter from the owner authorising you to drive it .

5. Crime. Keep purses and other items that would be easy to steal out of obvious view. Always lock the doors and never leave anything in an unattended car.

6. Credit. If you are planning on using a credit card for the trip and are relying on it, it is a good idea to check ahead of time if it is accepted in the countries you are visiting. should they also make sure that there is a sufficiently high credit limit?

7. Mobile Phones. Do not use a mobile phone while driving. It is prohibited in many countries.

8. Reflective Jackets. Visiting motorists have to carry reflective jackets when traveling. It is recommended that there is one jacket per person kept in the passenger compartment.

9. Warning Triangle. It is also compulsory in many European countries to carry a warning triangle.

10. Most of important of all – make sure you have a European breakdown cover and that your motor insurance policy covers you for all of the countries that you will drive in.
Here some benefits of the European breakdown cover of Home and Legacy:
Emergency roadside assistance - up to one hours labour for emergency assistance at the scene of the breakdown and, if necessary, transport to a local garage for repair.

Vehicle recovery - If the vehicle cannot be repaired at the scene or at a local garage within a reasonable time, we will:
i) Arrange to take the driver, passengers and the vehicle to a destination of their choice within the UK. Or
ii) Arrange and pay up to £750 for the rental charge of a Group C vehicle, collision damage waiver and any necessary drop off and collection charges. We will also pay the cost of standard class travel for the vehicle to be collected. Or
iii) Arrange travel to and bed and breakfast accommodation in a local hotel whilst awaiting repairs to the vehicle.
Message relay - if requested we will relay up to three messages to family, friends or business associates to advise them of the situation.

Chauffeur cover - if the policyholder or other covered driver is declared medically unfit to drive the vehicle, if there is no other person in the party qualified and competent to drive, we will pay all necessary additional costs to return the vehicle to the home address in the UK, which may include a replacement driver.

Repatriation - If the vehicle is rendered immobile and cannot be repaired by the expected date of return to the UK, we will pay: The cost of transporting the party and luggage to their UK home address or to a repairer of your choice within the UK or up to £500 to collect the vehicle from abroad once it has been repaired.

Home & Legacy provides landlord Insurance, but also premier buildings, contents, car insurance and travel insurance policies at competitive rates to exclusive high net worth individuals.
Contacts
---
Subjects
---
Lifestyle