Press release
May 7, 2010
Culture
Before Bollywood heartthrob Hrithik Roshan and Mexican actress Barbara Mori embarked upon the filming of their much-hyped forthcoming release, 'Kites', there was something extremely critical that Hrithik wanted Barbara to do; he wanted the actress to watch some of his films on DVD. The reason being, Hrithik explains, "When Dad approached Barbara for Kites and told her I will be her co-actor she logged on the internet and saw some of my rubbish videos on YouTube and she was not very excited."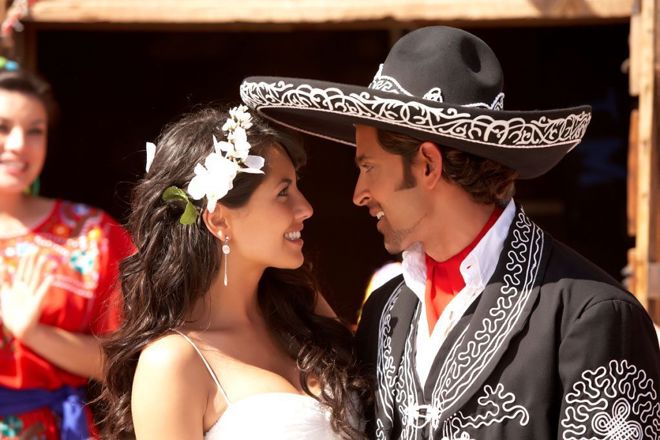 So when Hrithik and Barbara met before the shooting of 'Kites', he gave her three DVDs of his films to watch – 'Koi Mil Gaya', 'Lakshya' and 'Dhoom 2'. "When she met me I made sure to show her some of my strong work to let her know I can really do good performances. I made sure that she saw all the DVDs because she didn't have a clear picture about Indian Cinema and I also wanted to create the right impression of myself,"he adds.
So what was Barbara's reaction after watching the films?"Not only was she, but everyone who saw these three films, was very impressed. They were very excited and full of compliments for me so I was delighted,"exclaims Hrithik.
'Kites',presented byReliance BIG Pictures,marks the widest ever release for any Indian film production to date and heralds a new milestone in international filmmaking by truly crossing geographical, cultural and social boundaries. The film is directed by Anurag Basu, one of the most forward-thinking directors to emerge from India and fearless in his vision of breaking the conventions associated with Indian filmmaking, and produced by veteran of Indian cinema,Rakesh Roshan,under his Filmkraft banner.
'Kites' releases in cinemas in UK and worldwide on 21st May 2010.
Subjects
---
Culture