Press release
August 11, 2011
Homes & Gardens
Leading UK based distributor of kitchen components The Sourcebook Direct have earned a reputation within the industry for innovative product ranges, this latest announcement of a new range of painted kitchen doors is sure to make an impact in the market with their stockists and end users alike.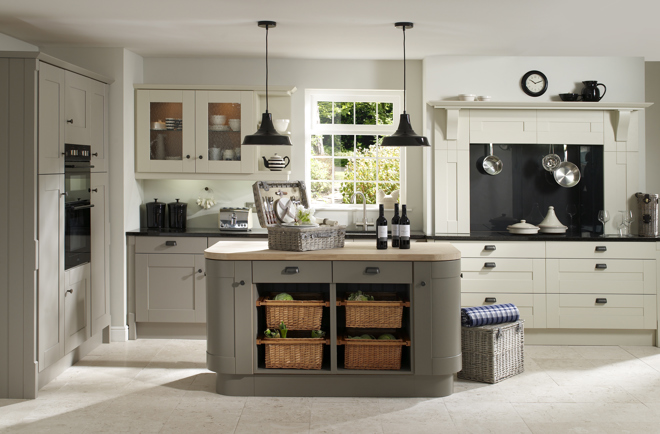 The Sourcebook Direct have announced the launch of the Stamford Painted Collection of timber kitchen doors, this new product range has been designed with both uniqueness and affordability in mind, not something many kitchen component distributors or products can boast.
As well as being a stunning kitchen doors solution, The Sourcebook Direct are allowing any interested parties to create and design their own uniquely styled kitchen using the Stamford Painted Collection. The simple, timeless ethos of the kitchen door combined with an almost unlimited number of finishing options will give their clients oustanding value for money and a luxurious end product.
Adding to the beauty of the design and finish, the Stamford Painted Collection has a very natural appearance due to its genuine timber material, which in turn showcases the real grain structure of the door and adds unmatched character and history to any kitchen.
There are two carefully selected, exclusive palettes with eight different finishes to choose from, totalling a quite mesmerising sixteen kitchen doors in total to create a kitchen that screams out individual taste and self preference. You can choose from strong, contemporary dark tones and colours, paler tones or classic neutral ivories. Mixing both modern and traditional finishes, combined with the right blend of unique ktichen accessories will ensure a unqiue, breathtaking kitchen.
The Sourcebook Direct are even offering a special bespoke solution for anybody who cannot find their desired personal finish for the kitchen doors, they will match any bespoke colour of your choice. This level of service and extra benefit of a tailored, bespoke finish will be hard to match anywhere else.
It would be a safe bet to assume that anybody aspiring to create a unique kitchen will be completely satisfied with the Stamford Painted Collection, a range of kitchen doors that really does add individualism and premium quality to any kitchen design at an affordable price.
To view the Stamford Painted Collection of kitchen doors please visit http://www.thesourcebookdirect.co.uk/product_details/inspiration/kitchen_doors/the_stamford_painted_collection.
Subjects
---
Homes & Gardens