Press release
October 19, 2011
Homes & Gardens
Leading social media voice for the interior industry, Interior Design Trends have named The Sourcebook Direct as their top choice for kitchen components and kitchen doors out of a wide array of dsitributors.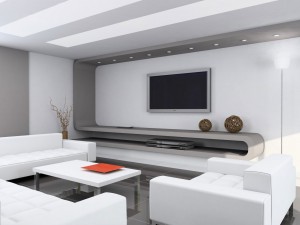 There a lots of accolades in many different industries flying around almost on a weekly, certainly monthly basis for many different reasons. However some awards and being given recognition for being innovative and unique in your own industry have more credibility than the old sponsorship award!
The Sourcebook Direct, a leading UK distributor of kitchen components have been voted as the 2011 choice by Interior Design Trends for kitchen components site of the year. In particular their range known as Inspiration has been given plenty of praise, showcasing a wide array of top quality kitchen doors, handles, worktops, sinks & taps and lighting, the Inspiration range offers something for everyone while retaining a bespoke look and feel through choice.
Interior Design Trends themselves are an up and coming social media driven interior brand that has already been recognised and followed by leading interior related companies such as The Big Bathroom Shop, Channel 4's Sarah Beeny and many other national and international interior related consultants, designers and brands.
For more information regarding The Sourcebook Direct please visit http://www.thesourcebookdirect.co.uk, to visit Interior Design Trends please check out http://www.facebook.com/interiordesigntrends and http://www.twitter.com/interiortrendsuk.
Contacts
---
Subjects
---
Homes & Gardens