Press release
December 15, 2011
Energy & Environment
Jason Carpenter, of The Green House, gives his thoughts on the recent National Waste Infrastructure Plan laid out by Chancellor George Osborne earlier this month.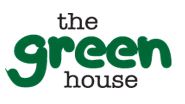 You may have read, the Chancellor, George Osborne, laid out his plans recently for the continued development of the waste infrastructure in the UK, with a firm focus on moving towards a zero waste economy.
The National Infrastructure Plan has identified projects that will deliver this vision, diverting biodegradable municipal waste from landfill, challenging targets to recycle 50% of household waste and recover at least 70% construction and demolition waste by 2020.
But how?
Millions of pounds of investment have been earmarked for waste management and treatment projects across the country. The government has also taken the decision to retain the landfill tax escalator for at least a further two years, placing the focus squarely at landfill avoidance.
While this doesn't sit comfortably with many, the greenhouse advocates this stance and we welcome the opportunity, as part of our dynamic industry, to facilitate this. Both customers old and new can benefit from our resource efficiency models and practices.
These are exciting times for our sector and for our company. Loan funds have been announced via the Green Investment Bank to stimulate investment in facilities such as anaerobic digestion and increased infrastructure support for recycling of plastic packaging, amongst others. Further evidence if any were needed that the vision is to move towards a zero waste economy. Our company motto - zero waste to landfill. Let's make it happen.
New waste handling facilities will need to be developed to make our vision a reality. SME's in the 'green' sector are well placed to deliver this and in times of unprecedented fiscal challenge we have been afforded the support, we believe, in both financial and planning terms to ease the infrastructure burdens, which so often restrict development.
A new National Waste Management Plan will be released by Spring 2013 but there is a lot of work to be done between now and then. The template is in place and we need to maximise the opportunities in front of us, now and for our future.
If like us here at the greenhouse you are passionate about these challenges, get in touch and let's work together to make that difference.
You can visit http://www.thegreenhouse.co.uk or call 01604 808703 to see how they can help you and your business with waste management.
Subjects
---
Energy & Environment