Press release
March 10, 2009
Motor & Transport
Cartakeback.com is proud to announce that after only 3 years as the largest manufacturer approved scrap car recycling network in the United Kingdom it has successfully recycled over one million scrap cars.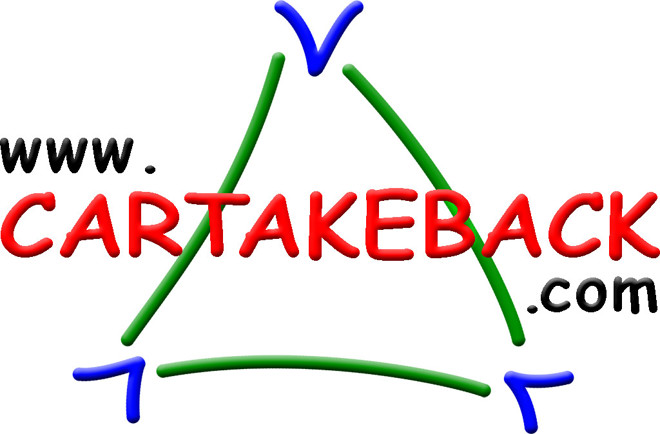 This required around 825,000 tonnes of waste material to be diverted from landfill, some 100,000 tonnes of which was non-metallic waste, including enough tyres to stretch 17 times around the M25 and enough waste oil, anti-freeze and other fluids to fill 8 Olympic swimming pools!
Having been collected by E & S. B. Davis in Tadworth, Surrey, through Cartakeback's nationwide scrap car collection service, the one millionth scrap car was issued with an electronic DVLA Certificate of Destruction using Cartakeback's online Financial and Data System (FADS), effectively removing it from the national vehicle register and ensuring that the car's former owner would no longer be legally responsible for it. To celebrate this milestone, Jim Farrington of E & S. B. Davis was presented with £1,000 pounds worth of Halfords vouchers.
Cartakeback Chairman John Norton said "To have reached this milestone one millionth vehicle is a huge achievement for the 10 shredding companies which founded the company and shows that we have come a long way since 2006".
As well as the first class scrap car collection service which Cartakeback provides to both the public and to commercial organisations, Cartakeback's network of licensed Authorised Treatment Facilities, located across the UK, provide a convenient drop off point for anyone wishing to dispose of their old car when it reaches the end of the road.
Jenny Tromans, Authorised Treatment Facility (ATF) network manager for Cartakeback.com said "A million thanks go out to all of the 230 ATFs for all of their hard work and support over the past 3 years and we look forward to recycling the next million vehicles."
Customers can locate their nearest Authorised Treatment Facility or obtain an instant quotation for their vehicle to be collected (which may result in a payment being offered), by visiting the Cartakeback.com website or by calling 0845 257 32 33.
---ENDS---
---NOTES FOR EDITORS---
Cartakeback ATFs issue an electronic Certificate of Destruction for each vehicle using a link to the DVLA database. Without this Certificate of Destruction, a vehicle owner could continue to be liable for road tax under the new laws on continuous registration or even held liable for any illegal activities, which if not disposed of through the proper route, could later be carried out in the vehicle or using the vehicle's identification.
Scrap cars treated by Cartakeback are de-polluted in accordance with the End of Life Vehicle regulations, which include the removal of all hazardous materials such as oils, coolants, tyres and batteries and the detonation of pyrotechnic devices such as air bags.
Following the de-pollution process the vehicle shells are sent to a shredding facility where the metallic content of each vehicle is separated from the non-metallic materials, such as plastic and glass, and then further processed using sophisticated equipment in order to achieve a recycling rate in accordance with the EU targets of 85%, by weight, per vehicle, thus lowering the overall carbon footprint of each vehicle.
Cartakeback.com Limited is trusted by vehicle manufacturers to act as their exclusive service provider in meeting their obligations under the end of life vehicle regulations within the UK. Contracted brands include Alfa Romeo, Alpine, Aston Martin, Audi, Austin, Austin Healey, Austin Morris, Bentley, Bugatti, Citroen, Colt, Dacia, DAF, Datsun, Dodge, Fiat, Ford, Freight Rover, Hillman, Humber, Hyundai, Iveco, Jaguar, Lamborghini, Lancia, Land Rover, LDV, Leyland, Leyland DAF, Lotus, Matra, Mazda, MG, MG X-Power, Mitsubishi, Morris, Nissan, Perodua, Peugeot, Proton, Renault, Renault Trucks, Riley, Rover, Seat, Simca, Singer, Skoda, SsangYong, Sunbeam, Talbot, Tata, Tatra, Triumph, Volkswagen, Volkswagen Commercial, Volvo and Wolseley, representing over 70% of vehicles on the road.
As a manufacturer backed network, Cartakeback guarantees to provide a free of charge disposal service for complete vehicles delivered into its sites and depending on the value of each vehicle, a payment may be offered.
Answers to some of the most frequently asked questions and links to several sources of further information are available on the FAQs page of the Cartakeback website at http://www.cartakeback.com/en/faqs.asp.
Subjects
---
Motor & Transport