Press release
May 16, 2008
IT
Technology Services Group Ltd (TSG) has acquired the GB based Pegasus and general PC IT infrastructure business of The Xperience Group. With offices in Leicester, Wellingborough, Tamworth and London, the acquisition strengthens TSG's presence across the Midlands and the South of England.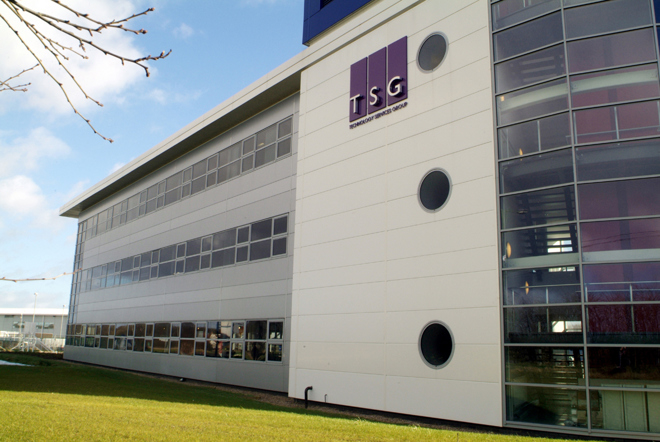 The acquisition is the twenty second for TSG since its inception in October 2003, and represents continued progress in building a UK-wide service network, providing complete IT services to small and medium sized businesses.
This business unit of The Xperience Group employs 50 staff and specialises in Pegasus business software and computer networks, serving a diverse customer base of almost 700 customers across the Midlands and the South of England.
David Stonehouse, TSG's Chief Executive said: 'This is another important acquisition in TSG's expansion strategy. It further strengthens our position as the leading IT service provider to small and medium sized businesses nationwide with the addition of a significant customer base into the group.
'Apart from Pegasus product expertise, Xperience has strong PC hardware and infrastructure support and installation skills, which will allow us to further accelerate the roll-out of our System Care support service as well as other new offerings across the Midlands and the South.'
Kevin McCallum, Commercial Director of Pegasus Software commented, "Since their formation in 2003, TSG has demonstrated significant ambitions to invest in customer initiatives for Pegasus users, providing a full service across all Pegasus products. Xperience is a well regarded business with a solid reputation for service and delivery, so this acquisition is good news for Xperience customers, who will start to see the significant benefits of new TSG services during the coming months".
This latest acquisition means that TSG is now the UK's largest Pegasus Business Partner and provides services to more than 12,500 small and medium sized businesses nationwide, from Southampton in the south, to Aberdeen in the north. Following the acquisition of Xperience Group's British based Pegasus and IT infrastructure business, TSG intends to continue its expansion plans with further acquisitions across the UK
The acquisition process was overseen on behalf of TSG by Newcastle-based legal firm Ward Hadaway through partner Katherine Hey-Heddle, working with corporate finance organisation UNW and partner Neville Bearpark.
ENDS
NOTES TO EDITOR
About TSG: Technology Services Group
TSG provides IT solutions to the SME market which include:
TSG now supports over 12,500 businesses across the UK
TSG was placed 56 in the 2007 Sunday Times Tech Track 100 of fastest growing IT companies
TSG is based in Newcastle upon Tyne with 14 offices across the UK
TSG was Pegasus business partner of the year in 2006
TSG is the largest Microsoft Dynamics NAV and CRM partner in the UK
TSG is Sage Business Partner of the year for the second consecutive year for Sage 200, the flagship mid-market product
TSG is Microsoft Gold and Small Business Accredited and has been awarded membership to the Microsoft Presidents' Club, one of only 9 companies in the UK to have achieved the level of accreditation.
This acquisition brings the number of TSG staff to 450
TSG now has an annual turnover of nearly £40m
TSG was founded by Graham Wylie, co-founder of Sage in 2003.
System Care - supporting and maintaining the whole IT structure through on-site visits, telephone help-lines and remote dial-in access. TSG can act as a complete IT outsource solution or as a support for existing IT staff.
TSG History
The business was set up by Sage software founder Graham Wylie in 2003 with the acquisition of Newcastle-based Joynson Ltd. Head Office is located at purpose-built offices on Gosforth Business Park, Newcastle upon Tyne, with regional offices in Aberdeen, Glasgow, Edinburgh, Newcastle, Teesside, Manchester, Leeds, Birmingham, Tamworth, Leicester, Wellingborough, Southampton and London.
For further information please contact
Nigel Hudson, Group Business Development Director
Tel: 0191 256 1166 Email: [email protected]
TSG Head Office, 1 Gosforth Parkway, Gosforth Business Park, Newcastle upon Tyne, NE12 8ET
For further information on TSG and previous accusation please visit
www.tsg.com
Subjects
---
IT
David Stonehouse, Cheif Executive of TSG
Download | 1.34 MB | 1654 x 1181 | .jpg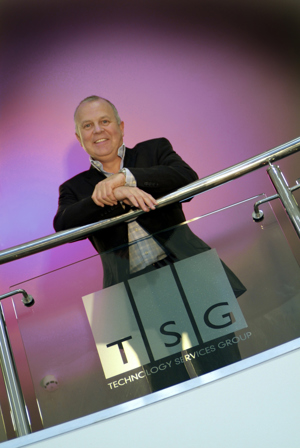 David Stonehouse, Cheif Executive of TSG
Download | 1.05 MB | 1764 x 1181 | .jpg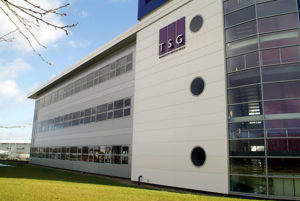 TSG Head Office based in Newcastle upon Tyne
Download | 0.72 MB | 791 x 1181 | .jpg
TSG Logo
Download | 0.53 MB | .eps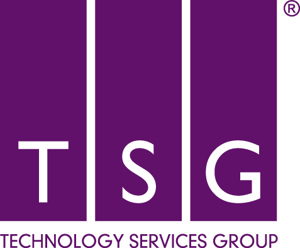 TSG Logo
Download | 0.09 MB | 394 x 477 | .jpg
Zip and download all files