Press release
June 29, 2010
Culture
Bringing Audiences to a gridlock from 23rd July 2010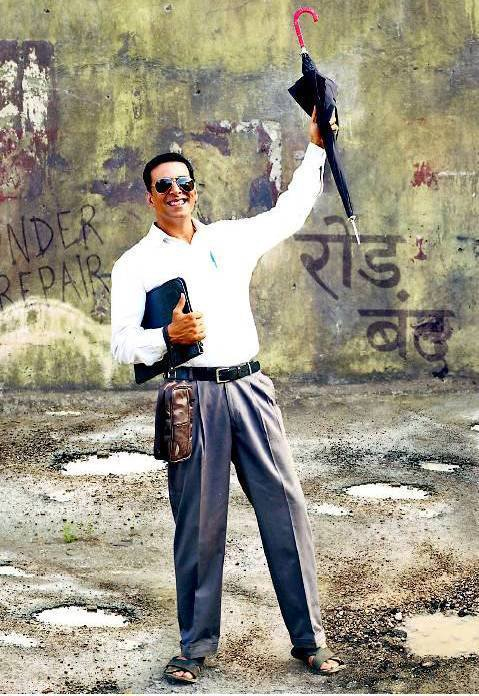 Join Bollywood's Box Office King, Akshay Kumar, as he takes audiences on a cinematic joyride along the streets of Mumbai in Eros International's 'Khattha Meetha'– one ticket the public will certainly be grateful for when one of the most telling comedies of our times parks up in cinemas on 23rd July 2010.
The winning Box Office ticket that combines the talents of directorial maverickPriyadarshanand acting supremoAkshay Kumarreunites once more for'Khatta Meetha'– an intelligent political satire on the municipal and construction dealings in India. The film, touted to be Akshay's best comedy yet, is told through the life of his character, "Sachin Tichkule", a struggling road construction contractor.
Sachin has big dreams of becoming the best road contractor in the region. However due to his lack of money and inability to bribe officials in the municipal office, he never manages to get any of his bills or contracts passed. This inadvertently affects his relationship with his loyal but increasingly frustrated group of workers who never get their salary on time. Sachin's brother on the other hand is a very successful road contractor, but his success is due to substantial amounts of bribery and cheating. Sachin's family members have also lost their faith in him and worry that his mounting debts are going to bring the whole family to shame.
One day news arrives for Sachin that a new commissioner has taken over the municipal office. He excitedly sets out to establish a good relation with the commissioner before anyone else bad mouths him. However seeing the new commissioner, played by starlet of Tamil cinema, Trisha, leaves Sachin in shock. She was his college sweetheart, but due to a misunderstanding they both parted ways on hostile terms. Sachin's life gets increasingly difficult, with his family and now the new commissioner against him. With no route out, Sachin sues the municipal office for not passing his bills and ends up winning the municipal's road roller as compensation. However the joy is short lived when the road roller gives him more problems than he can handle.
The film continues to unfold, revealing the various facets and levels of bribery and crooked tricks required for one to survive the system. As Akshay's character continues to chase his dream, he comes to a crossroad where he has to decide whether to be honest himself and ultimately expose those who have wronged, even if that includes his own brother and family.
Even as audiences laugh as Sachin navigates his journey from one disaster to another, 'Khatta Meetha'reveals in a light hearted way the extent of corruption and bribery rampant in the system and the ingenious means one has to adopt in order to survive and enjoy the bumpy ride!
Park and ride when 'Khatta Meetha' releases in cinema worldwide on 23rd July 2010.
Subjects
---
Culture