Press release
July 18, 2011
Family
With over 15 years experience in nursery fabric and design it is no wonder that Bed E Byes are one of the leaders in Nursery Interiors and Baby Bedding.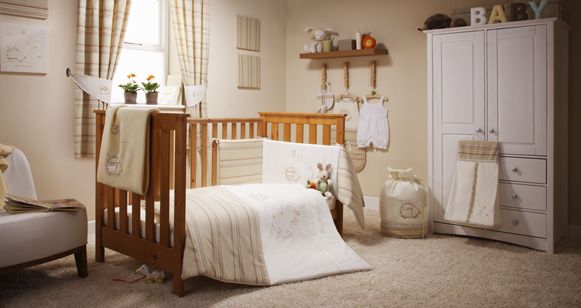 From their offices in the Yorkshire Dales, Rob Smith and Rachael Perry have created the most beautiful Nursery Interiors and have successfully built up a business online selling direct to suppliers such as Boots and directly to consumers. Their 15 years experience in nursery fabric and design shows through the high quality nursery products that are all made in house. Bed E Byes offers everything a parent would need for the arrival of their new baby from Cot Bedding to a unique full Nursery in a Box.
So why is Bed E Byes so unique? "We really try to offer exceptional customer service, our first priority is babies safety and performance, all our products have been tested beyond the British and European standards at UCAS" Rachael went on to say "We understand that it is a busy time for mothers to be so we wanted to create an online store that had everything a baby needs for it's arrival. Our fabrics and designs are beautifully created featuring lovable characters that babies and mothers will also grow to love".
The lovable characters include Zippy Zebra, Spike & Buzz, Bramble & Smudge and the adorable Purfect the Kitten. The neutral colours within the collection offer a soothing environment for mother and baby which is a key factor when choosing your nursery interiors. The NurseryRoom in a box is a fantastic buy and can save you a lot of money.
So what does the future hold for Bed E Byes? "We want to grow and improve whilst continuing to focus on our customers needs and hopefully introduce some more lovable characters to our collection"
To see the full Baby Nursery Deco and Baby Bedding collection at Bed E Byes visit http://www.bedebyes.com.
Contacts
---
Subjects
---
Family