Press release
February 28, 2012
Fashion
Leading ladies sunglasses retailer i*Sunglasses make their trend predictions for the summer of 2012 in the women's eyewear sector.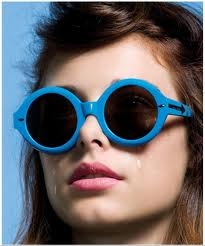 Although the Summer still seems like it is a long way away on cold and wet Spring days, it really is just around the corner. Here, i*Sunglasses make their predictions for the movers and shakers in the summer 2012 women's eyewear sector.
Quirky and stand out sunglasses are expected to make massive waves in the ladies sunglasses sector, with cat eye sunglasses and round sunglasses expected to be the dominating products.
Oversized sunglasses have been popular for many years, the past few years have seen a massive number of celebrities sporting them which has increased sales of ladies oversized sunglasses beyond previous records of years gone by. 2012 is expected to continue this trend.
i*Sunglasses have a wide range of oversized ladies sunglasses, round sunglasses and cat eye styled frames that should suit every requirement. We have hundreds of design and lens colour variations across our range of stock that will give you a unique look to match your style.
The noticeable thing about all these styles is that they all have a vintage, retro feel and background behind them. Retro has been dominating for the past few years in clothing, eyewear, home decor and many other sectors; it will be interesting to see how fashions of yesteryear continue to grow.
To view our full range of ladies sunglasses please visit http://www.i-sunglasses.com/Womens+Sunglasses.htm.
Subjects
---
Fashion