Press release
June 24, 2009
Tourism
The Bounty Tall Ship to feature at Belfast Maritime Festival at the finale of the Tall Ships Atlantic Challenge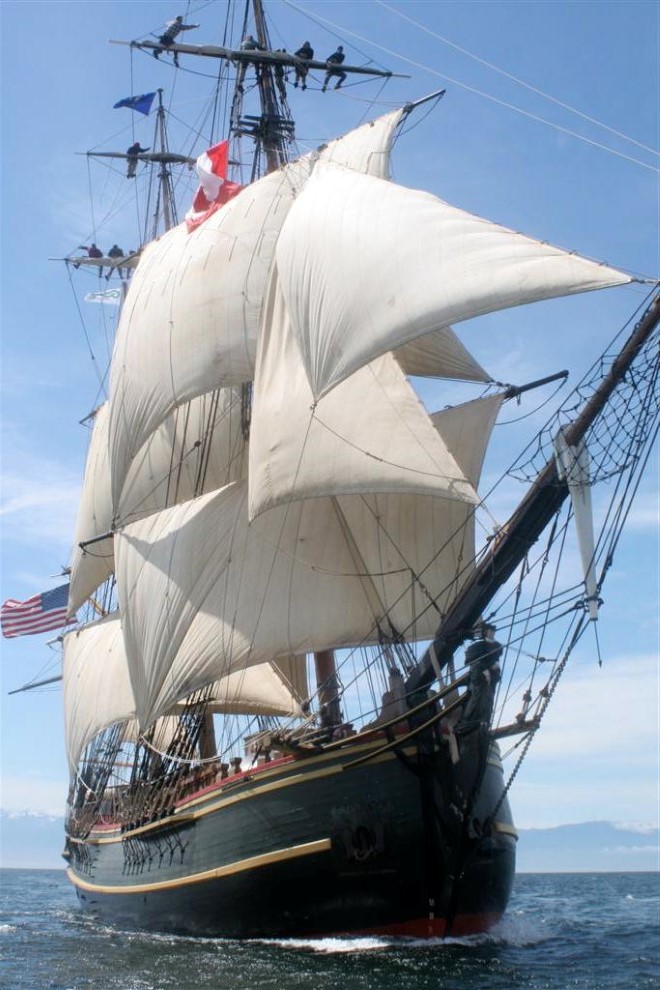 It has been confirmed that HMS Bounty, a 55m square-rigged sailing vessel will be in Belfast as part of the Tall Ships festival (13-16 August 2009).
Known for a maritime mutiny that took place over 200 years ago, the Bounty remains famous and infamous. Thousands have crossed her decks during port visits around the world. Many will know her from her début when Marlon Brando as Fletcher Christian appeared in Mutiny on the Bounty [1960]. Today, she is best known as the ship which featured in the Pirates of the Caribbean - Dead Man's Chest, with Johnny Depp as Captain Jack Sparrow.
HMS Bounty is one of more than 35 ships sailing towards Belfast as part of a spectacular odyssey around the North Atlantic Ocean. The Tall Ships Atlantic Challenge began on May 3rd as it left its first port of call in Vigo, Spain. Throughout the course of the adventure the ships also docked at Tenerife in the Canary Islands (14 - 17 May). From there, westward to Bermuda (12 - 15 June), Charleston, South Carolina on the US east coast (25 - 29 June), Boston, Massachusetts (8 - 13 July) before proceeding to Halifax (16 - 20 July). The ships will then make the final leg of their journey 2,350 nautical miles eastbound across the North Atlantic to Belfast for the Grand Finale celebrations between 13th-16th August.
Visit: www.gotobelfast.com for further info or call the Belfast Welcome Centre 028 9024 6609
Subjects
---
Tourism