Press release
December 7, 2012
Family
Being in a family, wherever in the world you are from, is like being part of a tribe, a clan, an alliance, a group of people who often share the same blood, same beliefs, same language, same culture, same love, same laughs and even the same losses. This doesn't mean that we are all the same. We hold on tight to our BrotherHoods and SisterHoods and whilst appreciating the love and bond we share with our family and friends, we all want to be unique and distinctive. It's animal instinct to have our individual natures in our Tribe too.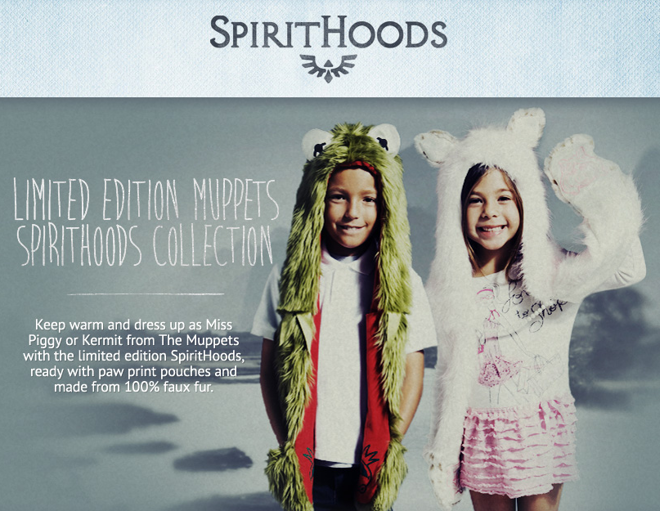 Mini Socialare proud to be howling to the moon and introducing — and highly recommending — SpiritHoods: a unique line of animal-inspired hoods that are not only super stylish but also comfortable, keep your head, ears and neck warm and are 100% top quality faux fur.
To SpiritHoods, they are more than just a wild accessory; they represent the bond and connection we have with our wild natures. Each one is carefully handmade, every single one having its own unique characteristics and charm, from ears to buttons, no two hoods are the same. No real animal fur is used in any way, although from the plush, luxurious feel of a SpiritHood, you may not believe this! Whether you love fashion, adventure, animals, music, festivals, nightlife, the outdoors or are simply wild at heart — SpiritHoods say they are a necessity for your lifestyle.
We've got 5 limited edition SpiritHoods to give away over on Mini Social's Facebook page at the moment — so release your inner animal, let loose, be wild, be warm and above all, have a good time with SpiritHoods.
Subjects
---
Family