Press release
September 11, 2018
Leadership
Motivational speakers
Business
Entrepreneur
Awaken business summit
Iconic Entrepreneur Takes the Stage at Awaken Industry-leading Signature Event in the beautiful Tivoli Gardens in Copenhagen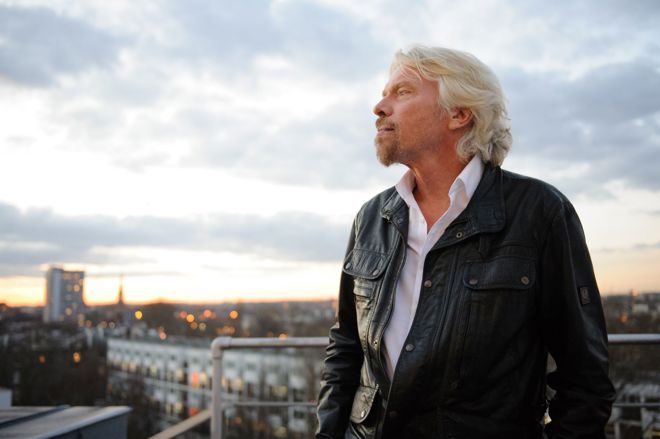 BE THE LEADER WHO DARES with AWAKEN BUSINESS SUMMIT
Copenhagen, Denmark – September 11, 2018
Awaken,the leader in live events and conferences has announced Sir Richard Branson as a guest of honour and keynote speaker at the Awaken Business Summit. The Summit will be held in wonderful Copenhagen at the Tivoli Hotel & Congress Centre from March 20-21, 2019.
Awaken Business Summit is an intensive two-day business self-empowerment, networking and educational experience, offering an extensive programme of innovative Business Master Classes delivered by world-class speakers and educators. Some of the world's most impressive and sought-after business authorities and speakers have agreed to participate in our upcoming Summit, ensuring that we can offer an unforgettable and highly valuable learning experience for our partners and attendees.
Our Business Master Classes are hosted by pioneers and experts at the top of their individual fields. In addition to keynote speaker Sir Richard Branson, we present Baroness Mone of Mayfair OBE, Dr. Martyn Newman, Dr. John Demartini, James Caan CBE, and a glittering array of other industry names.
Many of our esteemed guests frequently provide executive coaching, management and business development training to the world's largest Fortune 500 companies, in between travelling the globe and speaking at the most significant international summits and events.
Now, these renowned figures will be coming to Denmark to share new, ground-breaking approaches on subjects as diverse as management, sales, how to establish a new career and how to increase your own creative productivity.
Two Days of Intensive Master Classes
The goal of the Summit is to offer our partners and attendees an unforgettable experience, and through two days of intensive Master Classes in business and personal development, to empower them to take the lead in their careers, to overcome seemingly insurmountable challenges and to take those vital first steps towards success.
A unique experience awaits attendees when Sir Richard Branson arrives on our stage at Awaken Business Summit in March, guaranteed to be inspiring, challenging, thought-provoking and enriching. As a keynote speaker at Awaken Business Summit not only will he share insight from his many years of business experience but inspire all our attendees to find their courage and to create success.
Iconic Businessman and Entrepreneur Looking Forward to Visit Copenhagen
Sir Richard Branson is a businessman and entrepreneur, as well as Founder of the Virgin Group. Conceived in 1970 the Virgin Group has gone on to grow successful businesses in sectors including mobile telephony, travel and transportation, financial services, leisure and entertainment and health and wellness. Virgin is a leading international investment group and one of the world's most recognised and respected brands. Since starting youth culture magazine "Student" at aged 16, Sir Richard Branson has found entrepreneurial ways to drive positive change in the world. In 2004 he established Virgin Unite, the non-profit foundation of the Virgin Group, which unites people and entrepreneurial ideas to create opportunities for a better world. Most of his time is now spent building businesses that will make a positive difference in the world and working with Virgin Unite and organisations it has incubated, such as The Elders, The Carbon War Room, The B Team and Ocean Unite. He also serves on the Global Commission on Drug Policy and supports ocean conservation with the Ocean Elders.
Sir Richard Branson says, "After almost 50 years in business, I'm flattered to find that aspiring entrepreneurs see me as an example. It's a real pleasure to visit Copenhagen and attend this unique event and share some of the insights that I have gained."
Copenhagen is Ready for Hosting the Business Leaders of Europe
Awaken's founder Jane Graham says, "We are truly honoured and very excited to welcome and host Sir Richard to the beautiful city of Copenhagen in 2019".The Awaken Business Summit is intended to significantly raise the bar for the quality of conferences and events of this kind, both in Denmark and around the world. The programme of Master Classes, delivered by world-renowned innovators and educators, offers a unique and invaluable experience for Awaken's attendees, which are now expected to number 2400. Education, inspiration and the dissemination of knowledge are at the core of Awaken's values, as founder Jane Graham explains:
"As an entrepreneur myself with many years business experience, Sir Richard Branson is personally a huge inspiration. It's about finding the core of yourself, setting the right goals both professionally and personally and having the self-belief to pursue your dreams. Europe's business culture is certainly ready for the leading business and self-empowerment summit at this level, and Copenhagen is ready for hosting this event. That makes me very proud and I can't wait to welcome everyone when we open the doors to the business event of the year in March 2019."
For more information, please go to www.awakenbusinesssummit.com
Press enquiries:
Awaken Business Summit, Head of Press: Mia Tang +45 40755900
For further information, please contact:
Awaken Business Summit, founder & CEO: Jane Graham +45 22705854
Subjects
---
Leadership
Motivational speakers
Business
Entrepreneur
Awaken business summit