Press release
November 23, 2009
Gospel Songstress Sherrie Maria Keys brings a fresh, relevant sound to the soul of gospel music.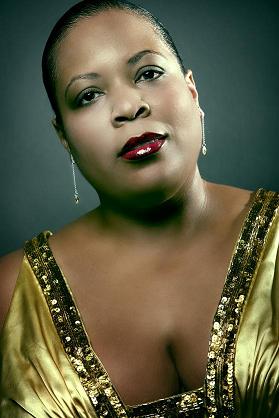 Sherrie Maria Keys is a gospel songstress with a warm, vocal style that harkens back to a golden age of gospel and jazz. The sultry songstress has established herself with honey-rich vocals, captivating audiences with an elegant, hauntingly beautiful voice. Armed with a warm spirit and an infectious smile, her musical gifts serve as a platform for ministry beyond music. The talented, gifted soprano is a daughter of the Church of God in Christ (COGIC) and has recently launched the formation of her own music label to distribute her recordings.
Birthed in a musical family, Keys has been singing in choirs most of her life, opting to remain in the shadows of the music industry rather than pursuing the spotlight. This time around, all eyes will be on Sherrie Keys as she readies her CD release "For Anointed Ears Only" under her own Chubby Girl Records label.
"Maturity complements gospel singing." says Keys. "You need to have experienced life, with all of its ebbs and flows to truly execute gospel music. You have to have loved and lost, buried a loved one or two, or suffered the pain of disappointment to sing with conviction ... I didn't have enough life experience when I was 21 years old to sing from the depths of my soul. And besides, I didn't choose music ministry. Music ministry chose me."
Keys states that she brings an eclectic style of singing to gospel music. "Memphis gave me a unique ear for sounds. I've been influenced by it all, from the Delta blues to jazz to rock to bluegrass. It's all mixed in there somewhere."
Keys states that if gospel music is the conveyor of good news, then the genre must become the most popular form of music worldwide. "Everyone wants to hear good news ... The best news I can share is that all my sins are forgiven and that Heaven has been earmarked for you and me."
http://www.sherriekeys.blogspot.com/
http://www.facebook.com/sherriemkeys
http://twitter.com/sherriekeys