Press release
January 25, 2011
Energy & Environment
Father and son join forces to help Britain's homes save energy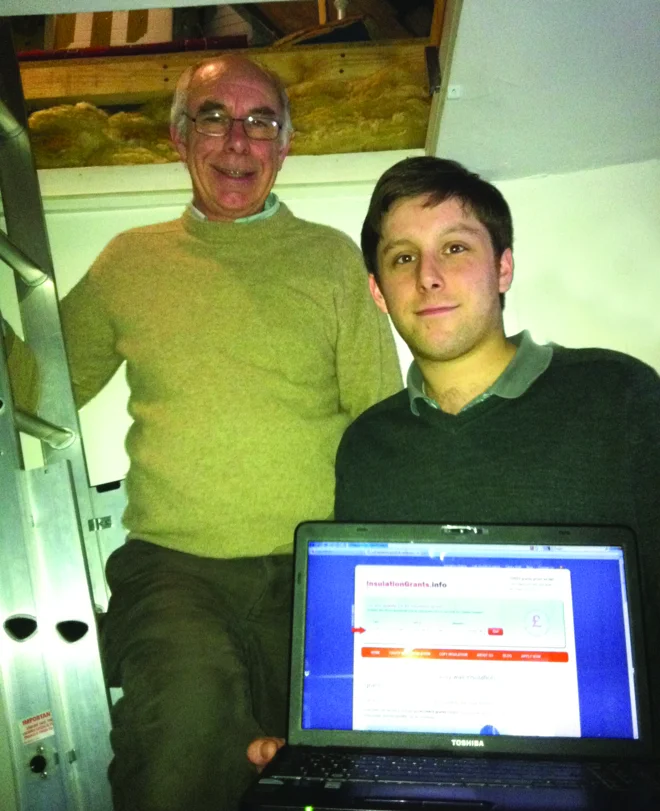 With the news that December 2010 was the coldest since Met Office records began 100 years ago, many of us are thinking about the impact the cold weather could have on our energy bills.
Those thoughts quite naturally turn to what can be done to reduce energy consumption and make the most of the gas and electricity used.
Home insulation is recognised as a worthwhile investment and government grants are available towards insulating cavity walls and lofts, but many people are not sure whether they qualify, nor indeed how they go about applying.
Now Exeter based father and son team James and Justin Elliott have joined forces to make it easy for people throughout the whole of Britain to claim those grants to insulate their homes and save energy.
Their website www.insulationgrants.info, provides a source of free, impartial information which allows web visitors to find out in seconds whether they are entitled to an insulation grant which can slash the cost of their energy bills.
"The fact is, every home in the UK is eligible to save between 50% and 100% off insulation costs," said Justin Elliott. "By visiting our site and answering 3 easy drop-down questions anyone can find out what level of home insulation grant they could receive."
The free service, however, can go much further by instantly matching people's details to the nearest CIGA approved insulation company in their area with grant funding available. The insulation company then contacts the customer to arrange a time to check their property is suitable for insulation. This home survey is free and there is no obligation to continue.
"Our service helps customers' nationwide save on energy costs, which is good news as heating bills rise and temperatures fall. It's a win-win situation."
"Since setting up www.insulationgrants.info in early 2010, we have helped more than 14,500 people around the country apply for insulation grants."
"Visitors to our website seem to appreciate that we take away all the hassle of trying to find out what level of grant they could get and, if they wish, put them in touch with a trustworthy insulation company in their local area."
Any householder spending a few minutes visiting www.insulationgrants.info could find those minutes turn into significant long-term savings on their energy bills.
- ENDS -
Note to editors:
www.insulationgrants.info is based in Topsham, Exeter and owned and operated by James and Justin Elliott. The business is committed to making the insulation grant process an easy one, helping customers save energy and money.
For further information, please contact James or Justin Elliott on 0845 528 0384 or email: [email protected]
Subjects
---
Energy & Environment