Press release
April 16, 2015
The Chirpomatic app from iSpiny uses the latest machine learning techniques to automatically identify birds by their songs and calls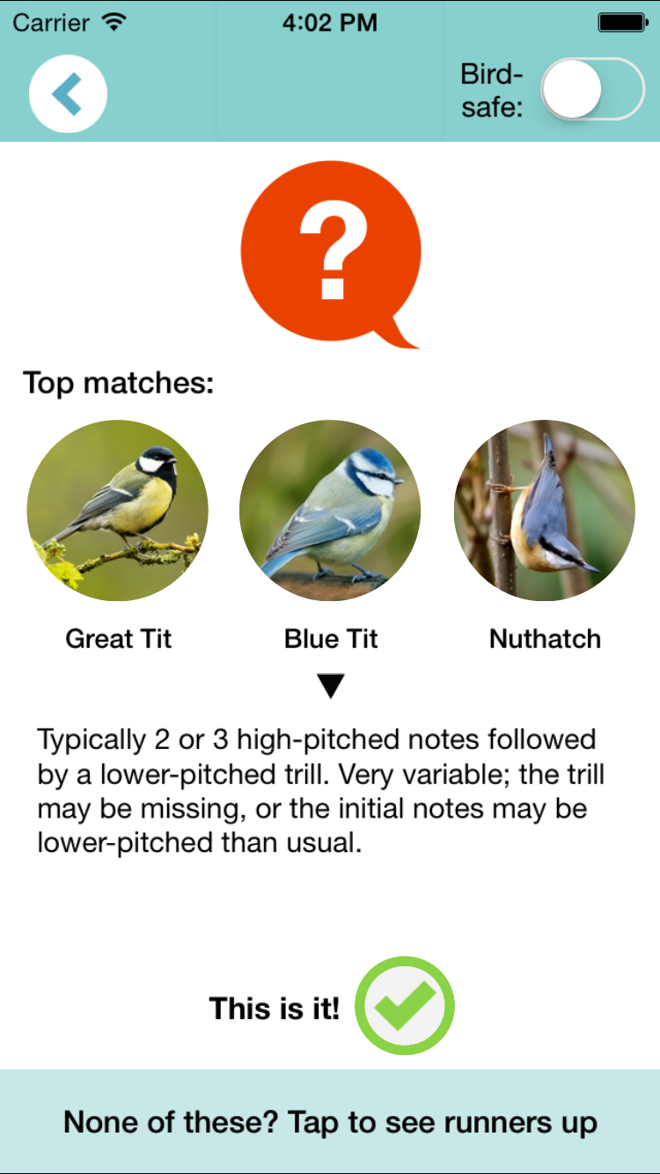 Chirpomatic is a new app that automatically identifies birds by their song, a Shazam-style app for birdsong. It is the most advanced automatic birdsong identifier ever created and enables you to use your iPhone or iPad to record a bird, get the most likely matches, and compare your recording with the results. It is available in the Apple App Store now, ready for the peak birdsong season.
Chirpomatic is designed to be as simple and easy to use as possible – on hearing a bird sing, quickly open the app and tap the red button. The app records for 10 seconds, then analyses the sound and shows the top matches, along with photos of the birds, and hints and tips about the sound. The app is self-contained and works without a network connection, so it can be used wherever you are.
The app has been created by iSpiny, specialists in nature apps and developers of the very popular Chirp! birdsong app. Initially for iPhones and iPads at £1.49, an Android version will follow.
Chirpomatic has been over a year in development and employs the most up-to-date, cutting-edge advances in machine learning. Dr Hilary Lind from iSpiny explains the challenges: "Developing an effective automatic identifier for bird sounds is not easy. Birds have a very varied repertoire of songs and calls and recognising which bird is singing is like using speech recognition to pick out voices in a crowd. On top of that, we knew that the app had to be self-contained, so squeezing all the technology into an app was another huge hurdle that we had to overcome".
This initial release is just the beginning for Chirpomatic. The first version covers north-west Europe, focusing on birds of parks, gardens and woodland. The range will quickly expand with regular updates.
Chirpomatic is a fun way to connect with the natural world, whether out on a country walk or in the back garden. However, as well as engaging people of all ages with nature, the app has a more serious side. Recordings can be uploaded and will be available to zoologists, ecologists and conservationists monitoring changes in the numbers and distribution of species.
https://itunes.apple.com/us/app/chirpomatic-automatic-birdsong/id972765162
A typical results screen from Chirpomatic, the automatic birdsong identification app
Download | 0.3 MB | 1334 x 750 | .png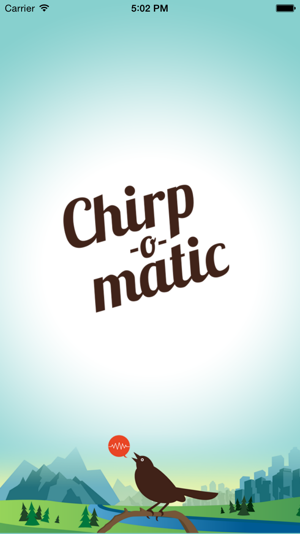 The title screen of Chirpomatic, the automatic birdsong identification app
Download | 0.37 MB | 1334 x 750 | .png
Zip and download all files