Press release
October 11, 2013
Lifestyle
Order Flowers Ltd are offering people who love to use social media sites such as Facebook, Twitter and Pinterest the chance to earn money by simply sharing their range of products with friends.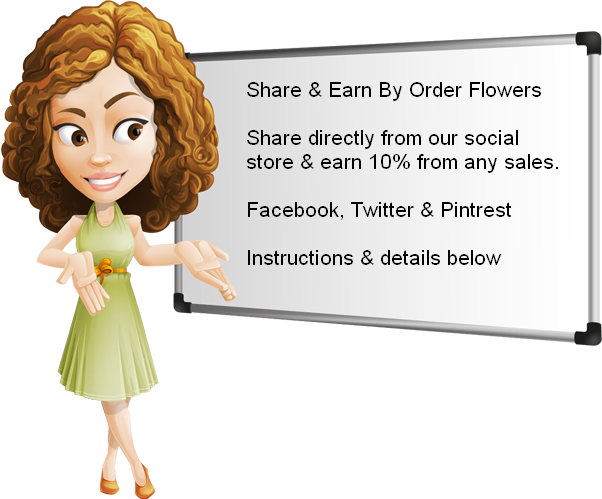 Order Flowers are offering people a fantastic opportunity to earn a commission and easy cash by simply by sharing their beautiful flower bouquets socially on Facebook, Twitter & Pintrest.
Anyone on any of the social platforms can simply use the share buttons on our products from their social store to share the selected product and offers with their friends. As soon as somebody completes their purchase via the shared link the person sharing the products will earn 10% of the order value and is paid directly via Paypal's secure system.
To start earning your 10% today all you need to do is head over to https://www.getonic.com/Sites/OrderFlowers and click on the Facebook, Twitter or Pintrest icon to share with your friends.
Once you have shared your 1st product you will receive an email confirming that your account is linked and eligible to start earning commission.
All payments are made once per month. You can share each as often as you like, the more times you share the more chance you have of earning a commssion.

For more information please visit http://www.order-flowers.co.uk/share-and-earn-30-w.asp or contact [email protected]
Subjects
---
Lifestyle