Press release
May 27, 2010
Fashion
Visit leading online hosiery store MyTights.com to view the latest additions to the Spanx collection.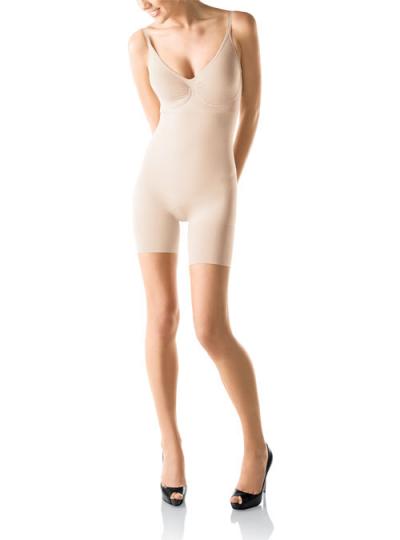 MyTights is delighted to introduce five new products to the Spanx collection of shapewear underwear this spring, offering you even more slimming solutions for every occasion and every outfit. The latest additions comprise of the Slim Cognito Shape Slip, the Slim Cognito Shape Suit, and the Higher Power Brief, plus Shaper shorts and an Open Bust Camisole from Spanx's impressive new Slimplicity range.
The Spanx Slim Cognito Shape Slip is the perfect secret-slimming partner for all your favourite dresses. From Spanx's most powerful shaping range, the Shape Slip is designed with specially targeted compression zones in the tummy and back areas to give you a sleeker silhouette and has adjustable straps and removable underwires to allow for the best possible fit on every body. Available in both nude and black, the Slim Cognito Shape Slip is expected to make a few red-carpet appearances – not that anyone will know of course!
Another new must-have from the same range, the Slim Cognito Shape Suit is the ultimate shapewear product for instant all-over inch-loss. It has the same adjustable straps, removable underwires and zoned control panels as the Shape Slip, but with a shorts-style brief ending at mid-thigh for even more toned-looking legs. At £97 and again available in nude and black, this is an investment well worth making, since the Slim Cognito Shape Suit is not only perfect with dresses and skirts, but will also work flawlessly under this season's ubiquitous jumpsuits.
For fans of the original Higher Power panty, the brand new Higher Power Brief is a welcome addition to the Spanx family and at just £24 it's a steal. Offering the same world-renowned tummy-flattening effect in nude or black, the Higher Power Brief is finished with a breathable cotton knicker-style panty so you can wear shorter hemlines without sacrificing your favourite shapewear.
MyTights is especially excited to present Slimplicity by Spanx. This all-new women's shapewear range combines super-lightweight, silky fabrics and seriously strong compression to create shaping underwear that is both elegant and functional. The Slimplicity Shaper is a powerful mid-thigh length panty available in black or nude, which targets those traditional problem areas, tummy, bottom, thighs and hips, and leaves you with a sleeker shape. £52 seems a small price to pay for all the thoughtful detailing that's gone into the Slimplicity Shaper, such as laser-cut hems which won't cut in to your thighs, high-quality flat seams for added comfort, a seamless front panel for total invisibility under your clothes, and a centre back seam which gives a more natural bottom shape.
Also arriving soon is the Slimplicity Open Bust Camisole. Made from the same glossy, lightweight fabric as the Shaper and priced at £39, the Open Bust Camisole helps you achieve a trim waist while also giving you the freedom to wear the bra of your choice. The high back offers all-over torso control, and the Slimplicity Open Bust Camisole is finished with a sheer edging in the same shade as the black or nude of the cami, adding a little extra style to what we're sure will be a favourite amongst Spanx fans old and new.
With so many innovative new options to choose from in the Spanx range, you'd better get your hands on them quick before the celebs do! To see MyTights.com's full range of Spanx shapewear and hosiery, go to http://www.mytights.com/
Subjects
---
Fashion