Press release
November 25, 2008
Energy & Environment
Seisma Oil Research, LLC is pleased to announce their prospect West Janice #2, is spudding today.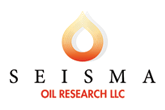 November 25 , 2008 Boca Raton - Seisma Oil Research, LLC is pleased to announce their prospect West Janice #2, in Yoakum County, Texas is spudding today. Enermax, Inc. who is the operator of the West Janice #2 Prospect, and the driller Patterson Drilling have officially started drilling at this well location. As previously announced, on October 23rd, Lavon Evans, Jr, of Evans Energy (E2) will be supervising the project. As planned the well will be drilled to the vertical depth of 11,500 feet in order to test the Wolfcamp formation at 8,800 feet and the Devonian formation at 11,100 feet. Combined, these reservoirs have an estimated recovery potential of 2,600,000 barrels of oil.
"We are a few days behind our original target date for spudding on this project," commented Justin Solomon, President of Seisma Oil Research, LLC, "but we are now back on track and drilling has commenced full throttle. Our expectations for West Janice #2 are high, and we will keep everyone posted as to the progress and results of this venture as we know them. Hopefully Christmas will come early to Yoakum this year."
Seisma Oil Research, LLC
433 Plaza Real
Suite 275
Boca Raton, FL 33432
USA Phone: 561.962.4288
Fax: 561.962.4101

Our New Secure Web-based Form For Inquires and Contact
This press release / email may include forward-looking statements as defined by the Securities and Exchange Commission. Such statements are those concerning forecasts, estimates, expectations and objectives for future operations. Such statements are subject to a number of assumptions, risks and uncertainties, many of which are beyond the control of the company. Statements regarding future production, reserve additions and capital expenditures are subject to all of the risks and uncertainties normally incident to the exploration for and development and production of oil and gas. These risks include, but are not limited to, inflation or lack of availability of goods and services, environmental risks, drilling risks and regulatory changes. Investors are cautioned that any such statements are not guarantees of future performance and that the actual results, or developments, may differ materially from those projected in the forward-looking statements. The above mentioned program has been fully funded and is not available to new investors.
###
Subjects
---
Energy & Environment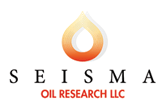 Value Information - Value Seisma Reserach
Download | 0 MB | 110 x 165 | .gif
Zip and download all files