Press release
June 2, 2008
Energy & Environment
Seisma Oil Research, LLC, of Boca Raton FL, has announced drilling operations for the Bigger Badder Wolf Prospect in Liberty County, Texas. Drilling initiated on November 6th, 2007.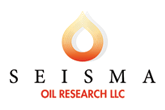 Seisma Oil Research, LLC, Of Boca Raton FL, Has Announced Drilling Operations For The Bigger Badder Wolf, In Liberty County, Texas. With drilling initiated on November 6th, 2007, this project is a 13,000 foot vertical test of the Lower Yegua Sands and should take approximately 3-4 weeks to complete. "By working in close co-operation with our partners EnerMax, Inc of Hurst, Texas and 4g Companies, Dallas, this project has the potential to be Seisma's highest potential drilling prospect to date", said Justin Solomon, Director of Seisma Oil Research. Background

The proposed drilling location of the Bigger Badder Wolf Prospect is an offset to Choice Exploration's Bloxsom #1 in mid 2007. This offset is directly down thrown on the Rich Ranch fault from the Choice Exploration's successful up throw location. Choice drilled a lower Yegua Test offsetting Ballard's Mire #1 well in the lower Yegua. Both wells targeted the same amplitude being about 35 acres in size. Both wells completed in ample sand, Choice 60 ft. + and Ballard 75 ft. +. Both wells were drilled in the same reservoir and cummed 4.5 BCF (BTUE) and over 157,239 BC (over $46 million) in one year before the field was depleted. The early field depletion was due to the operators competing for the same reserves and not producing the wells prudently.

The Yegua sand that was produced was the Y-6C sand seen in several wells down thrown to the Rich Ranch Fault. This was the first time it had been seen up thrown in this local area. Fort Apache Energy, Inc. has an amplitude on the Y-6c sand directly down thrown to the Choice Ballard Amplitude. This play covers about 30 acres and has the same amplitude as the Choice-Ballard wells. Fort Apache Energy, Inc. will be the project operator and intends to drill this amplitude for the Y-6c sand and the Y-6d sand that produces in the same fault block.

Reserves Estimated reserves for the Y-6c sand are estimated at 3.0 BCF and 401,000 BC. The Y6d sands are estimated at 2.01 BCF with 107,000 BC for a total of 5 BCF on a BTU basis and 508,000 Barrel of Condensate, which is equal to 10 BCFGE. There are other Yegua Sands that could add significant reserves to this prospect based upon total sands discovered and overall sand thickness. The location is within 400' of a gathering line and sales to pipeline could begin within 15 days of completion.

:: About Seisma Oil Research, LLC

When called upon to bring their partners preeminent and technically sound state-of-the-art oil and gas-drilling programs to market, Seisma Oil Research, LLC continues to deliver, barrel upon barrel. Seisma was conceived, engineered and placed to become a global conduit for an increasingly demanding industry. Seisma Oil Research, LLC has already surpassed its primary expectations by expanding partnerships and opening world markets and is now forging ahead within new partnerships and associations.

Through their unique brand of corporate management they are able to offer opportunities to prospective investors that have, until their arrival in the market place, been historically unattainable by many of their partners around the globe. Supported by decades of executive experience, industry knowledge and relationships and the best technology on offer, Seisma Oil Research, LLC continues to develop and expand their partnerships and portfolio of energy focused investments.

Seisma's principal responsibility to its investors is to intelligently acquire, operate, explore, exploit and develop oil and gas properties. Their portfolio includes production, exploration, pipelines and water rights, with a new value added emphasis on renewable energies such as ethanol and bio diesel they continually strive to be among the cutting edge this industry's leaders.

Seisma's operations are carried out predominantly in the Mid-Continent Region, Permian Basin, and Gulf Coast/Gulf of Mexico. Their partners are positioned around the globe, and by having preferential access to Seisma's research they are enabled to actively participate in Seisma's growth. Their success is wholly based on the enthusiasm, commitment, and talent of our people. The ethos of our corporate culture is one of integrity, innovation, accountability and team effort.

This press release may include forward-looking statements as defined by the Securities and Exchange Commission. Such statements are those concerning forecasts, estimates, expectations and objectives for future operations. Such statements are subject to a number of assumptions, risks and uncertainties, many of which are beyond the control of the company. Statements regarding future production, reserve additions and capital expenditures are subject to all of the risks and uncertainties normally incident to the exploration for and development and production of oil and gas. These risks include, but are not limited to, inflation or lack of availability of goods and services, environmental risks, drilling risks and regulatory changes. Investors are cautioned that any such statements are not guarantees of future performance and that actual results or developments may differ materially from those projected in the forward-looking statements. The above mentioned program has been fully funded and is not available to new investors.
Subjects
---
Energy & Environment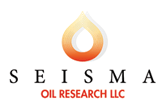 Value Information - Value Seisma Reserach
Download | 0 MB | 110 x 165 | .gif
Zip and download all files