Press release
June 30, 2009
Energy & Environment
Both companies are expecting a spud date in 6 to 8 weeks, and anticipate great success with Mckenzie Draw #1 at their Yoakum County location which is situated in the third top oil and gas producing county in Texas.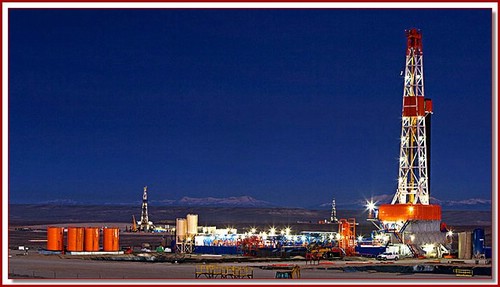 Boca Raton, FL June 30, 2009 - Relative to the Joint Venture Project Mckenzie Draw Seisma is now able to announce that a Patterson UTI Rig is currently on the McKenzie Draw #1 location. Seisma's partner Enermax of Hurst, TX is currently securing funding for the remaining unsold interest and Bret Boteler, President of EnerMax has assured Seisma that Enermax anticipates announcing the actual spud date within the next 6-8 weeks. Mr. Boteler has also stated that their observations of the recent market prices will have oil stabilized in the neighborhood of $70 per barrel which is good news for all involved.
Further, EnerMax's geologist's analysis which relies upon data collected through their Proprietary filtering process of the area beneath the drill site has been successful in identifying the Devonian formation. The nearest analogue field, just two miles to the north of the Mckenzie draw drill site, has produced in excess of 26 million barrels of oil to date. They have also determined that there will be dependable sub surface well control.
Subsequent analysis has shown a potential for San Andres and Wolfcamp production which may allow for two to three potential offset locations, of which current partners will have first right of refusal.
Mckenzie draw is a large acreage position with well over 2,300 acres that could be further developed in the future. Historically Yoakum County, which is the home of Mckenzie Draw #1, is the third top producing county in Texas; a fact that cannot be denied and continues to offer great promise.
:: About Patterson UTI Drilling, LLC
Patterson-UTI Drilling Company provides approximately 350 currently marketable land-based drilling rigs that operate primarily in oil and natural gas producing regions of Texas, New Mexico, Oklahoma, Arkansas, Louisiana, Mississippi, Colorado, Utah, Wyoming, Montana, North Dakota, South Dakota, Pennsylvania, West Virginia, and Western Canada. They serve major and independent oil and gas companies to provide a comprehensive drilling solution that includes technically advanced, field-proven equipment integrated into systems that increase drilling efficiency, provide a Safety Culture 24/7 while enhancing Health and Environmental concerns, making the Patterson-UTI Drilling Company the perfect choice for anyone's drilling needs.
:: About EnerMax
EnerMax is a Texas-based oil and gas exploration company that has reached the major milestone, the 1 million barrel mark in barrels of oil (BO) and barrels of oil equivalent (BOE) produced. Using advanced recovery techniques and effective resource management, EnerMax has increased the performance of its holdings to 1,100 BOE in daily production, with cumulative production now approximately 1,055,000 BOE.
The rapidly growing company, which marked its 8 year anniversary in April of 2009, expects production to rise by 200% over the next 12 months. "The supply squeeze we're seeing in the market right now is a surprise to many people, but we've been increasing our investments in new oil projects in terms of acreage, seismic acquisition and prospect generation over the past several years. We're ready," said Bret Boteler, founder and president of EnerMax. "Many companies are just beginning to react to market signals. They're running to catch up and get in the game. We've already laid the groundwork to rapidly grow our company without compromising the quality of our performance."
Subjects
---
Energy & Environment