Press release
August 14, 2018
Travel and Tourism
New Hospitality Concept
Holiday destinations
Italy
Procida
Restaurant
In the idyllic landscape of Marina Corricella, the village of fishermen of the island of Procida, lies a new Luxury bohemien hospitality concept: SanMichele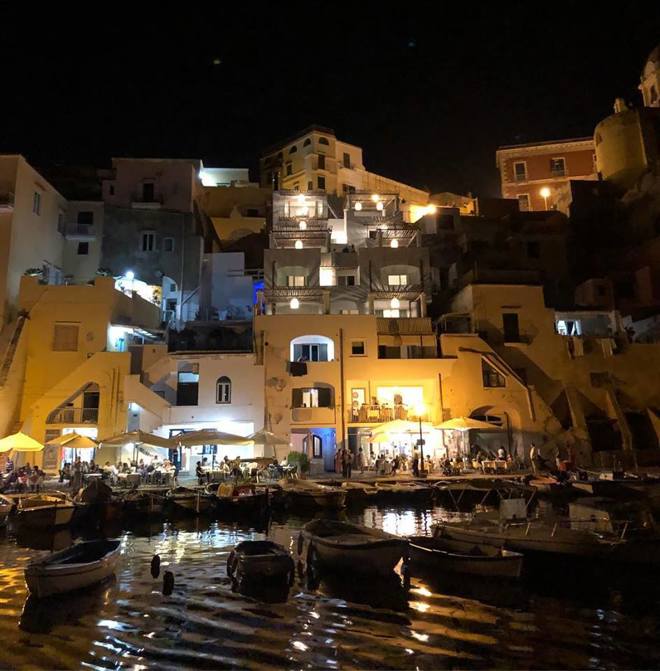 The story of SanMichele begins with the idea of making a new modern hospitality concept in Procida. SanMichele's mission is to realize a place where people can be just themselves, a space to spark conversations, create and dream together.
Naturally sophisticated, each detail aims to bring the outdoors inside, creating a unique and special environment. SanMichele is designed for those people who seek simple pleasure like wake up and see the sea.
SanMichele has 12 rooms with private open terrace from which you can admire the breath-taking view of the Mediterranean Sea and the Fisherman's Village of Corricella on the Island of Procida.
SanMichele offers a restaurant located at ground floor on the pier of Marina Corricella called "Il Pescatore".
Il Pescatore is the ideal place to eat fresh fishes that arrive daily from the Procida Sea directly into the kitchen at km 0.
Every room is furnished with handpicked decor and handcrafted accessories, which render your stay a real experience. Guests can check out San Michele rooms on www.sanmicheleprocida.com.
SanMichele's staff will make sure you have a relaxing stay, fully absorbed by the experience that only the island of Procida can provide.
San Michele is opening in August 2018.
Guests can book at [email protected] or call at +39 081 8101564
Subjects
---
Travel and Tourism
New Hospitality Concept
Holiday destinations
Italy
Procida
Restaurant