Press release
April 2, 2015
Hosted by Roger Michael in association with Ravenous Cocktail Dining and musician Greg Foat and support DJ Rick Parfitt Junior at Mode.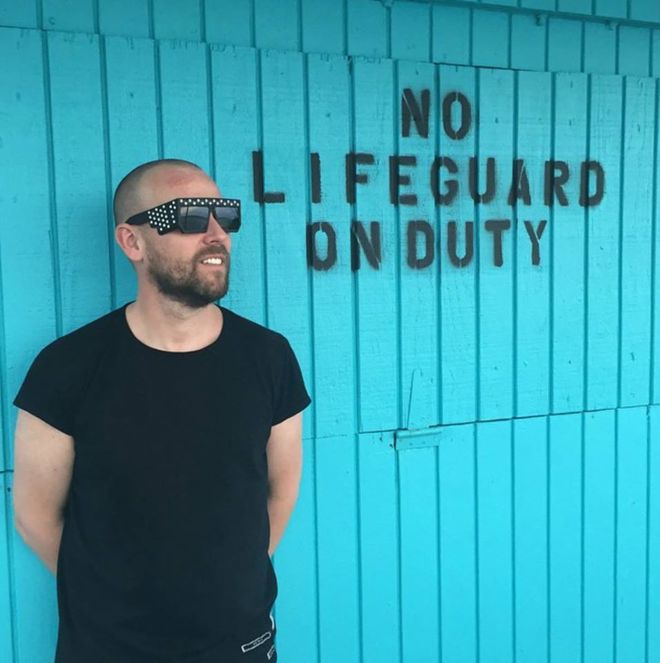 Press Release
For immediate public circulation
Sander Kleinenberg Inaugural London DJ Residency And The Launch of I AM ROCKSTAR ROAR.
Hosted by Roger Michael in association with Ravenous Cocktail Dining with live performance from Greg Foat and warm-up support DJ, Rick Parfitt Junior at Mode in Notting Hill.
Launch scheduled for Thursday 30thApril 2015 (then every last Thursday of the month thereafter).
I AM ROCKSTAR ROAR is brought to you by Roger Michael (AKA 'The King Of Nightlife' London) with world-renowned Dutch producer, remixer and superstar DJ Sander Kleinenberg, in association with Ravenous Cocktail Dining. To be held in the stylish and quirky surrounds of Mode in Notting Hill, it will offer a cool and contemporary take on the traditional, American cabaret and supper clubs of the 1930s and 1940s.
Multi-award-winning Roger Michael and his stellar team aim to create what will surely be considered a 'destination', where patrons are offered the option of spending the whole evening, from cocktail hour, to a unique dining experience, in a Berlin-style club which will segue effortlessly into the eclectic grooves from Sander Kleinenberg, DJing exclusively at I AM ROCKSTAR ROAR on the last Thursday of every month.
Never content to be cornered into classification, Sander turned to the studio to enrich his sound in favour of evolution in lieu of imitation and repetition, constantly twisting, shaping and moving forward in a never-ending quest to enrich the world of electronica.
This journey brought jaw-dropping remixes for Justin Timberlake, Daft Punk, Janet Jackson, N*E*R*D, among a long list of others and original productions ft Junkie XL, Kraak & Smaak, Jamie Cullum, and upcoming amazing Gwen McCrae collaboration, Sander remained persistent in his attempts to break down the barriers of electronic music alongside artists from across the musical spectrum.
2015 marks a year of renewal for Sander as he prepares to release new material and take to the road once again to bring levity and fun back to dance floors worldwide with funkiest beats delivered by a musical journeyman with a legacy forged in equal parts on the insanity of dance floors worldwide and within the fiercely intimate confines of the studio.
Promising a casual and relaxed atmosphere, one of the many attractions of Ravenous Cocktail Dining is the opportunity to sample reasonably priced new, conceptual food from Ali Warburton with her team of chefs under Head Chef Emmanuel Salvatore and Executive Chef Charlie Merrington, along with carefully matched cocktails, for a totally unique 'think outside the box' restaurant experience.
Ravenous was formed in 2005 when Ali Warburton, creator of The Original Jelloshots and the legendary Portobello venue Cafe Ravenous, joined forces with the well respected and sought-after West London chef Charles Merrington.
After dinner, following a live performance from the jazzman Greg Foat, the lights will be dimmed and the tables will be cleared for late night drinking and partying. Warm-up support DJ Rick Parfitt Junior will set the musical tempo, building up to Kleinenberg's DJ set, ranging from a mixture of quirky disco, Detroit techno, straight up soul and a serene funkiness to the ever-evolving landscape of house and progressive house.
Diners will mingle with notable guests and hipsters who will flock to the club from 11.00pm - then I AM ROCKSTAR will truly start to ROAR!
Timeline
Doors: 9:00 pm
Step and Repeat: 9:00
Dining Experience: 9:30 pm - 11:30 pm
Doors open to Non-diners: 11:00 pm
Live performance from Greg Foat: 11:30 pm
Party really kicks-off with support DJ Rick Parfitt Jnr: 11:45 pm
Sander Kleinenberg performs: 1:30 am
Closing time: 5:00 am
Attendees: 650 (including 150 diners)
Links
www.sanderkleinenberg.com
www.iamrockstarroar.com
www.rogermichael.com
www.modecollective.com
http://www.coalitiontalent.com/artist/view/232/rick-parfitt-jnr/
Marketing and Press Enquiries
Please contact Pedro Agoas
Office: +44 (0) 203 239 1037
Email: [email protected]
Reservations
I AM ROCKSTAR™ Agency
Phone: +44 (0) 203 239 1037
Email: [email protected]
Mode Collective
12 Acklam Road, London, W10 5QZ.
Westbourne Park Tube Station
Tel: +44 (0) 208 354 3864