Press release
March 14, 2013
Electronics
Samsung Galaxy S4 Released?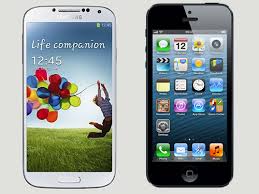 The all-new Samsung Galaxy S4, ready to be unleashed on March 14 2013, offering some unique features to its users. This innovation from Samsung has been one of the most talked upcoming mobile phone. Samsung say, "Ready 4 the show. Come and meet the next Galaxy." This very tag line explains the upcoming revolution in the mobile market. The Samsung Galaxy S4, unveils one of the most powerful and fastest processors. It is rumored to have an eight-core processor running at 1.9GHz.
Get ready for some extraordinary speed as the Samsung Galaxy S4 is ready with a 2GB RAM. This phone promises to be one astonishing change in the mobile market and is sure to create hue and cry amongst the people. This 5-inch Smartphone will run on Android 4.2 and is rumored to have a minimum of 10-megapixel camera. However, different websites claim different figures for the camera, some websites claim a minimum of 10-megapixel camera, however, other websites claim, the Galaxy S4 with a 13-megapixel camera. Nevertheless, Samsung has not yet unveiled the truth and is yet to confirm the much-awaited specification.
The Samsung Galaxy S4 is the successor S3, which was a huge success and the same is anticipated with this upcoming phone. Most people asking about the GPS system in this new Smartphone and hence it comes with a sigh of relief as the GPS system is better than Samsung Galaxy S3.
Once this phone is unleashed, you will get the best Samsung Galaxy deals with the leading network providers. Switch to onlinebestmobiledeals.com, remain updated of the new released phones, and get the best deal on contract phones, PayG and Sim free phones.
Subjects
---
Electronics