Press release
July 1, 2010
Multimedia
The mobile phone plays an essential role in every day life through business. Mobile business applications are a key trend for those who have 'smart phones' which many businesses use to ensure employees are connected to business data. With the introduction of the Sage 200 mobile, businesses will be able to ensure all opportunities are maximised by employees on the move.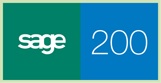 Sage 200 2010 is due for release on 30th June 2010, offering a host of new features and enhancements to enable improved accessibility, information management and user productivity. A key development in the 2010 release is the new Sage 200 Mobile application which will provide businesses instant access to business critical information making it easier for professionals to operate to maximum efficiency whilst on the road.
Simon Fovargue, Sage 200 Sales Manager at DMC Software said, "The introduction of Sage 200 Mobile v1 is the first step made by the Sage 200 Suite to a more 'connected world'. The mobile Sage 200 user can now access Sage 200 data away from the office enhancing the productivity of the mobile workforce.
"Sage 200 Mobile is the first development of its kind for the Sage 200 Suite and the future potential it poses is really exciting. Currently, Sage 200 Mobile offers one way communication but in the future it offers scope for alerts and the ability to update information from the mobile application."
Sage 200 Mobile version 1 enables Sage 200 users the ability to access read only customer and supplier information while on the fly. In addition, Sage 200 Workspaces can be viewed via the Sage 200 Mobile application providing users with a rich view of their data. By utilising Sage 200 Mobile, Sage 200 users can see integration extend beyond the front and back office to empower the mobile workforce through greater visibility and responsiveness.
For more information visit: http://www.dmcsoftware.co.uk/sage-200/mobile.aspx.
About DMC Software
DMC Software is a company that has been awarded Customer Development Centre status by Sage (UK) Ltd. This accolade highlights DMC Software's ability to understand the individual needs of each customer and develop a solution to meet their exact requirements. DMC Software specialise in integrated business solutions for businesses of all sizes, across a broad range of industries providing the tools and supporting services to increase efficiency and profitability.
For more information on the business solutions and professional services available from DMC Software visit www.dmcsoftware.co.uk. Alternatively, email [email protected] or call FREEPHONE 0800 6522 423to speak to a member of the sales staff.
For media enquiries please contact:
Jade Dixon-Winters
Marketing Executive
Email: [email protected]
Telephone: 01733 371 961
Address: Churchill House, Isis Way, Minerva Business Park, Lynch Wood, Peterborough, Cambridgeshire, PE2 6QR
Published by NewsCertain
Subjects
---
Multimedia