Press release
June 21, 2010
Business
Adding value with highest quality service and significant cost savings.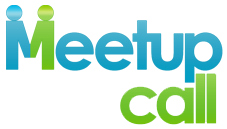 Doncaster, UK, - June 2010: Meetupcall (http://www.meetupcall.com), South Yorkshire's low-cost provider of high quality teleconferencing is pleased to announce retail discount giant Netto has joined the ranks of the ever-increasing Meetupcall customer family.
With growth of 50% month on month, Meetupcall continues to go from strength to strength with its value added, low cost, high quality teleconferencing service offerings to the UK and beyond.
Netto, recently voted 'Discounter of the Year 2009' by UK shoppers, works hard to deliver on its brand promise of great value, great quality and great choice and has echoed this promise in their move to Meetupcall's superior low-cost teleconferencing services to support their regular company conference calling needs.
Making around 20,000 minutes of conference calls per month,Netto looked to Meetupcall to help reduce their expenditure whilst maintaining the quality of call services. With Meetupcall, they were able to make significant reductions in their calling costs and gain additional services such as call recording, a time saving feature which can help manage the writing up of meeting minutes following conference call sessions.
Retailers regularly face the challenge of managing highly distributed environments. Keeping overheads to a minimum is not easy, but with Meetupcall's high quality, lowest cost teleconferencing services, retailers can maximise their ability to keep communications around their organisation flowing whilst reducing travel costs and reducing C02 output.
Meetupcall Teleconferencing is great for retail organisations of all sizes, facilitating conference calls with suppliers, regular internal and client meetings across regions and countries, and for keeping staff up to date on all relevant organisational insights.
Paul Mullens, Netto IT Manager commented, "At Netto our brand promise is about value, so we chose Meetupcall as our Teleconference provider to help us keep that promise. They helped us to make significant savings over our previous provider while still maintaining the quality of service we demand."
Founded in 2009, the Meetupcall team has plenty of background and history in the industry. Our goal is to bring the best of high quality, low-cost teleconferencing services to all businesses, from SME's to multi-national organisations. At Meetupcall, we pride ourselves on our delivery of flexible, innovative, reliable, simple to use and low-cost teleconferencing solutions... and that's all. Doncaster, UK-based, Meetupcall supports and promotes responsible and green business and is heavily involved in promoting Green business throughout the Doncaster and Yorkshire area.
Contacts
---
Subjects
---
Business