Press release
June 3, 2010
Culture
Releasing in Cinemas Worldwide on Friday 18th June 2010 After the international successes of award winning films 'Paa' and '3 Idiots' and the recently released 'Kites', the first Indian feature film to break the US Top 10 Box Office Charts, Reliance BIG Pictures presents 'Raavan', a dark, intense and riveting filmic experience that invites audiences into a new world order.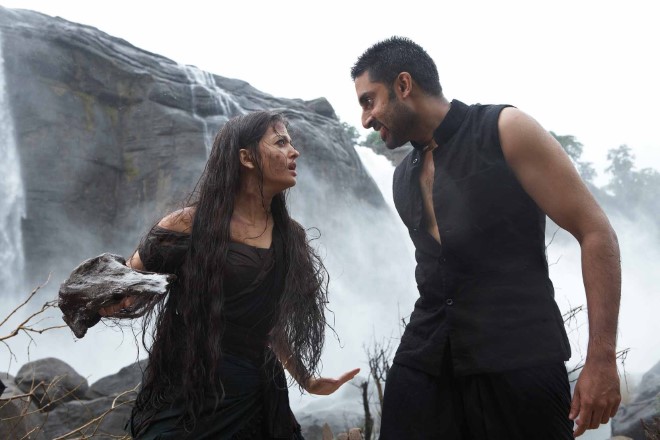 Releasing in cinemas worldwide on Friday 18th June 2010, 'Raavan' is an original film of work presented by the cinematic tour de force that is director Mani Ratnam ('Dil Se', 'Bombay'),Academy Award Winner and music maestro A.R Rahman(Slumdog Millionaire),and Indian cinema royalty and off-screen coupleAishwarya RaiandAbhishek Bachchanwho reunite following the critically acclaimed 'Guru'.
Drenched with atmosphere, emotion and gripping tension, 'Raavan'is a darkly intense, cinematic masterpiece that will draw audiences into the innermost depths of the human psyche to test their beliefs, convictions and emotions.
Directed by Mani Ratnamwho is to be honoured with the Jaeger-LeCoultre Glory to the Filmmaker Award 2010 at the 67th Venice International Film Festival, 'Raavan's'stellarcast is spearheaded by Aishwarya Rai Bachchan('Bride and Prejudice') and Abhishek Bachchan('Guru', 'Paa')who performtheir most challenging roles to date.They unite on screen in avatars never before seen by cinemagoers and are joined by the undisputed superstar of South Indian cinema Vikram, alongside supporting talent, Govinda, Ravi Kishan and Priyamani.
'Raavan's' hypnotizing visuals by multi-award winning cinematographers Santosh Sivan and V. Manikandanare perfectly combined with a haunting soundtrack from multi Academy Award Winner, A.R. Rahman ('Slumdog Millionaire'). The lyrics have been penned by Indian poet, lyricist and script writer Gulzar,a five times National Award Winner and the recipient of 17 Filmfare Awards.
A thought-provoking film which is sure to leave audiences questioning the core values of the human condition, 'Raavan' will stay with you long after the film's credits roll.
Synopsis:
Unconventional in equal but harmonized measures, police inspector 'Dev' (Vikram) and feisty classical dancer 'Ragini' (Aishwarya Rai Bachchan) relocate to Lal Maati, a remote town in Northern India, after marrying. On arrival, they discover that the law of the land is firmly grasped in the hands of 'Beera Munda' (Abhishek Bachchan), a ruthless tribal who has shifted the power equation in the region from the ruling to the have-nots. Dev knows that the key to restoring order in Lal Maati is to vanquish Beera and in one fell swoop manages to create carnage in Beera's world, thus setting in motion a chain of events which will claim lives and change fortunes. An injured but enraged Beera now drags both Dev and Ragini into battle through the deepest ravines of the jungle and a labyrinth of human survival. The journey ahead tests the very core of their existence as the lines between good and evil, between Dev and Beera, between Ram and Raavan become ever blurred.
'Raavan' is released by Reliance BIG Pictures in cinemas worldwide on Friday 18th June 2010.
Subjects
---
Culture