Press release
June 26, 2010
Fashion
A colourful and exquisite limited edition collection for a cosmopolitan modern woman beautifully cut and crafted at affordable price points. This brand is geared for the specialty stores looking to carry something very special!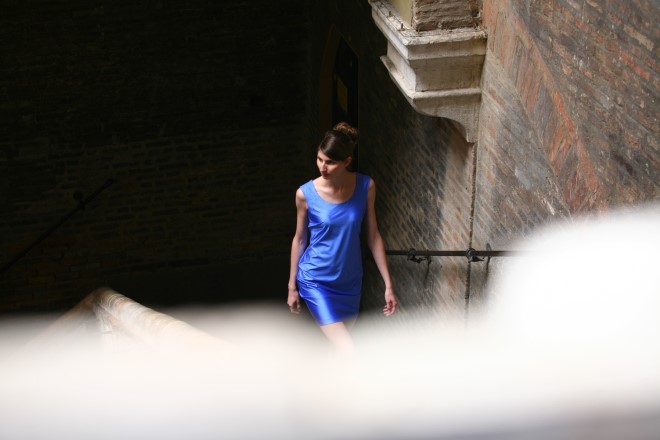 Contact: Donatella De Murtas FOR IMMEDIATE RELEASE
Tel: +44 845-054-2739
Email: [email protected]
Zambian born Fashion Designer, Reene Weston is preparing to showcase her spring/summer 2011 collection called Romantica at PURE London from 1st-3rd August 2010. R by Reene Weston will display colourful styles that can be worn at any occasion limited only by the individual's own imagination or choice of accessory - versatile pieces that stand the test of time in terms of style and quality.
Reene Weston was born in Kitwe, Zambia. Her fashion vision was enriched by the beauty of nature and the glorious savannah lands since childhood.
After schooling in England for most of her teenage and adult life, Weston spent time in Japan, India, China and the USA, where each culture contributed to her innate taste, creating a new and unique sense of style.
She spent 5 years working in banking before relocating to Canada in 2004 for a different lifestyle experience. There, she opened her first clothing boutique carrying high-end kids' brands. Filled with inspiration and passion she launched her own label creating modern designs for children. The brand known for its originality was locally successful.
From 2006 to 2008 Weston lived in Modena, Italy where she opened a specialty shop for children and at the same time started sketching designs for ladies-wear. Her dream was finally taking shape. She had always wanted to create a line for women that represented elegance, individuality and practicality.
On returning back to England she founded Reene.Co, a company which not only distributes international brands, but also her own creations under the label R by Reene Weston.
With an eye for detail and the purity of her sketches, Weston's collection tells a captivating story of fashion.
You can find R By Reene Weston displaying the Romantica SS11 collection at PURE London, Olympia - STAND NO. 2 DIRECTIONAL. http://www.purelondon.com
For additional information or if you would like to schedule a meeting or an interview with Reene Weston, please call Donatella De Murtas on +44 845-054-2739 or e-mail [email protected]
Subjects
---
Fashion