Press release
April 26, 2018
Summer 2018
Art
Procida
Art Contest in the "Fisherman Village of Corricella" - Island of Procida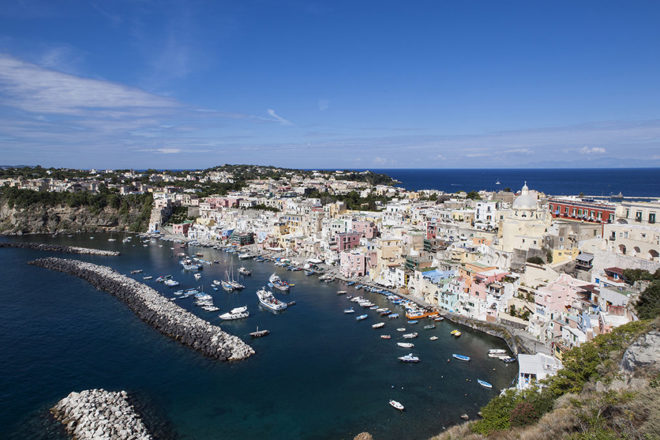 Procida is the smallest but the most picturesque island of the Gulf of Naples.
The fishermen village of Corricella was used as a location of multiple movies such "the Talented Mr. Ripley" and the "Postino".
In May 2018, Procida hosts a "Art Contest" where students from the local school will leverage different form of arts to reproduce the local nature, life style and more.
SAVE THE DATE:
May 5th - Exhibition of paintings related to "CARACALE AWARD' – Tribute to the Island of Procida.
May 18th - Painting Contest in the Fishman village of Corricella – Caracale Award 4th Edition Juniors – Murales
May 27th - Award Ceremony of " Caracale Award"
Art lovers can book their stay at La Suite Boutique Hotel where tranquility and design are combined to make the guests' stay an authentic experience.
Every room is furnished with original pieces of design and art which render guests' stay an unforgettable one.
The SPA, made from lava stone, offers a refined and elegant environment to relax.
Finally, "Bouganville Restaurant" is the ideal location to taste the aromas and the flavors of the typical Mediterranean cuisine.
Subjects
---
Summer 2018
Art
Procida