Press release
September 29, 2009
Business
OLIVER START 25 FROM BIRMINGHAM UP FOR AWARD ON THURSDAY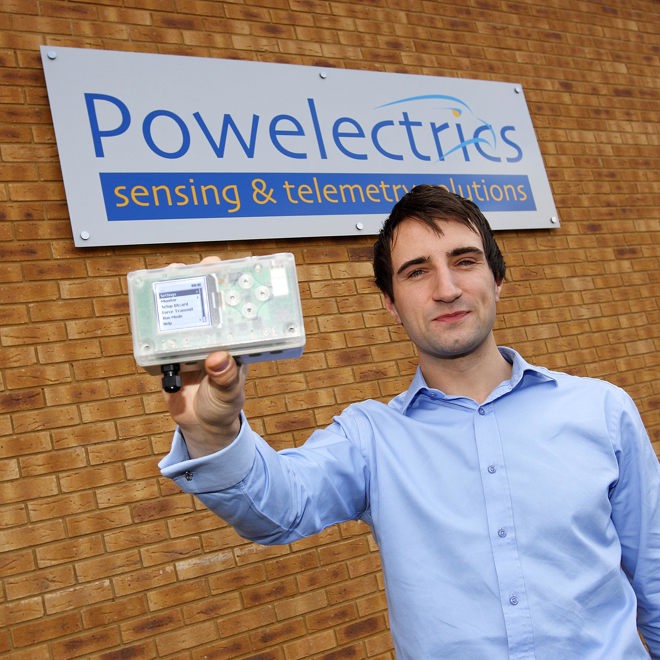 Local engineer Oliver Start (25) has been short listed for the Young Design Engineer of the Year Award at the British Engineering Excellence Awards (BEEA) that will be held on October 1st at the Globe Theatre, London. Oliver is one of only two engineers nominated in this category.
The awards aim to demonstrate and promote the quality of engineering design within the UK; to emphasise innovation and effectiveness in order to allow smaller companies to compete on an equal footing with larger ones; to act as an incentive to the design engineering industry to create world-class businesses; to provide a benchmark of excellence from which the industry can learn and from which it can build; and to demonstrate the power of engineering design innovation within the UK to the world.
Oliver, a graduate of Birmingham University, works for Tamworth based company Powelectrics and his nomination was a result of his work on the design of a new hi-tech 'telemetry' device called the Metron2. The device brings telemetry into the 21st century as it's flexible, affordable and easy to use. Advanced features include an integral battery, a highly efficient antenna, integrated weatherproof screen and an intuitive 'user interface'. The device can be used in a wide variety of applications that include automatic meter reading, fuel tank level monitoring, pollution monitoring, irrigation control and security alarming.
The Metron2 is designed to compete at the price-sensitive end of the telemetry market. It proves that a compact, reliable and functional telemetry system is now possible at a very low cost. This means that a number of customers, who had previously ruled out telemetry because of cost, can now re-evaluate their projects in the light of this innovative product from Powelectrics
Full consideration of the manufacturing process was an essential element of the Metron2 design. Using surface mounted components from leading manufacturers and multilayer circuit boards has resulted in a compact device. By working with key subcontractors Powelectrics designers have ensured that manufacturing processes are optimised, that reliability is built-in and value, in a wide range of applications, is assured.
To find out how telemetry is changing and how it can help you visit:
www.powelectrics.co.uk/metron2 or email [email protected].
ENDS
EDITORS NOTES
Powelectrics is a leading telemetry and sensing solutions supplier based in Tamworth, Staffordshire. Their products and solutions have evolved since the company was formed in 1983.
By listening to customers, products that suit the application have been developed by the company. A practical understanding of applications, high quality design and 'state of the art' manufacturing processes has resulted in class leading solutions for a wide range of applications.
Over the years Powelectrics has developed an enviable customer base, a wide network of supply partners and a wealth of application knowledge that provides the company with the ability to fulfill a wide variety of requirements, no matter how challenging.
Striving for technical excellence, Powelectrics employ a fully manned in-house 'R&D' team to manage all aspects of their research, development and testing. Recent investment in the company's manufacturing facilities has resulted in an ultra modern RoHS compliant manufacturing solution for customers, partner firms and original equipment manufacturers (OEM's).
More information can be found at: www.powelectrics.co.uk
Subjects
---
Business