Press release
March 10, 2014
Wedding destination Mexico
Wedding destinations in Mexico
Weddings in Mexico
Destination Weddings Mexico
Mexican weddings
Traditional or Contemporary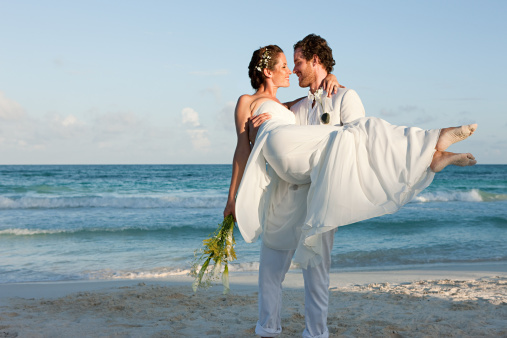 Dreaming of an ideal Mexican wedlock? Want Mexico as your dream wedding destination? If so, then you must be thorough with certain important information with regards to Mexico and its culture.

Marriage is one occasion that is the most special and most significant in one's life. Everyone wishes this event to be the most cherished, memorable and joyous experience of one's life. It is a lifelong commitment or union that marks the beginning of a new life with his/her partner. It then, continues with the couple living happily ever after. Couples wishing to tie knot in a Mexican style will surely have an amazing experience of their life with the culture and traditions being quite distinct and unique.

The Traditions for the big day

Certain Mexican families still continue their tradition of considering their elders' (especially the father of the bride) approval for marriages to happen. Once with the permission, the families discuss the most suitable dates and the required arrangements for the nuptial rites. But this conventional way is changing with the times.

The Attire

Brides usually choose the attire according to the theme (whether traditional or contemporary). Some popular attire include: wedding dresses, mantilla style veil, vestido de no via or wedding gowns (either simple or embroidered).

The Ceremony

Mexican weddings are full of rituals and customs, in accordance with the beliefs and history of the Roman Catholic Church. The traditional Mexican marriage involves a mass and is done in a very spiritual manner. The vows consider the bride and the groom as a couple married for eternity.

The Celebrations: Dinner-and-Dance

Mexican feasts conventionally involve tortilla, beans, rice, chicken and beef. A cool drink is also served made out of red/white wine blended with sugar, brandy, soda, and fruit juice. Adding a pinch of flavor to reception, salsa music is also played to the guests. Music, authentic food and drinks are therefore, considered an important part of the celebration.

Budget & Expenses

Both bride and groom's families get involved in the marriage ceremony and the expenses involved.

Contemporary Destination Weddings Mexico

Apart from the traditional ones, the country also has almost everything required for a modern Mexican wedding full of fun and frolic. Mexico has plenty of places for exploring nature's beauty as well as trying a hand over adventure sports. Also, the place has good number of places to relax and have a leisure time.

A wedding ceremony typically involves numerous arrangements that might seem impossible to complete. That is one reason why many couple and their families are opting for planned weddings that involve professional or experienced planners. These people take the entire responsibility of the wedlock arrangements, letting the couple and the guests enjoy the occasion. So, for people dreaming of wedding destination Mexico for celebrating their day of love will surely get a chance to make their day perfect amidst one of the most charming cities of the world.


Subjects
---
Wedding destination Mexico
Wedding destinations in Mexico
Weddings in Mexico
Destination Weddings Mexico
Mexican weddings