Press release
March 26, 2008
Construction
Pectel Group, leaders in the asbestos removal industry has signed an exclusive license agreement in the UK and Ireland, with US market leading waste management technology developer, ARI Technologies Inc, for their Thermochemical Conversion Technology.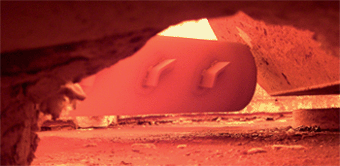 This innovative technology, invented by ARI Technologies Inc, eradicates asbestos fibres through a thermal and chemical process and results in a 60-80% reduction of waste volume.
This ground-breaking thermal and chemical technology process is revolutionary in that it costs less than half of other conversion processes available in the world that melt the waste.
Pectel Group established over 25 years ago; is a multi-faceted organisation that offers a comprehensive range of commercial construction services across UK, Europe and Asia. Renowned within the hazardous waste sector, the Group also provides complimentary services including building refurbishment, construction, waste management and disaster management.
Pectel Group have for many years, been committed to implementing an effective solution to the UK's asbestos waste disposal problem. As holders of this license agreement, Pectel Group are now pioneers in the bid to reduce asbestos waste disposed to landfills in the UK.
Scott Murray, Pectel Group's Managing Director comments; "The signing of this exclusive agreement is a tremendous milestone in the life of our company. We will now be able to leave a mark on this world for future generations providing a technology that will eliminate this life destroying material that had been so readily used in our society."
ARI Technologies Inc President, Dale Timmons comments, "The Pectel Group is perfectly positioned within the hazardous waste industry to take full advantage of this innovative technology we have created. We believe that their experience and knowledge coupled with our expertise in the technological process will bring life changing benefits to the UK and Ireland."

Caption for the ari_tech.gif picture "The rotary hearth within the plants furnace allows heat to totally penetrate all of the asbestos waste during the process".
Subjects
---
Construction