Press release
April 2, 2008
Business
The Pectel Group have donated a Touch Screen Kiosk to the new South Essex Partnership NHS Foundation Trust Rochford Hospital project to help provide patients and visitors to the hospital with information on conditions and medications.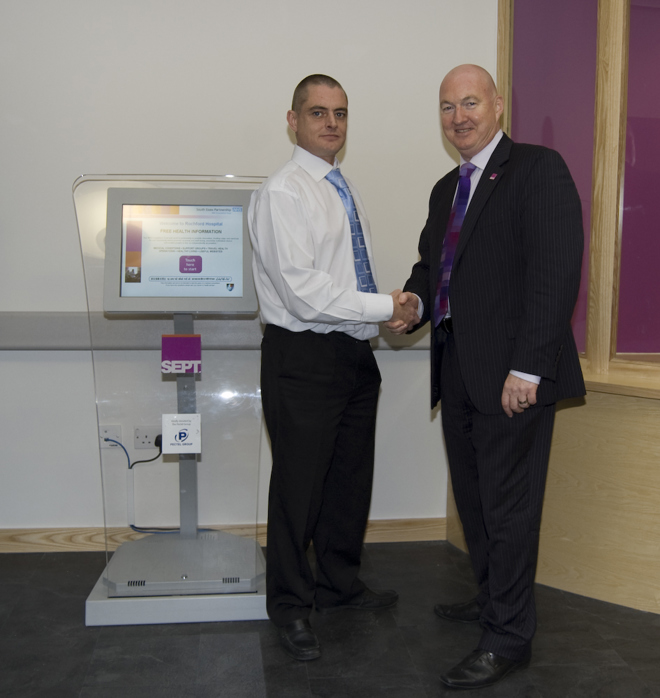 The South Essex Partnership NHS Foundation Trust has sited 38 of these information kiosks across south Essex, located in a range of settings, such as long stay inpatient wards, resource centres and reception areas of Trust buildings.
The kiosks offer users comprehensive information on a range of topics from support groups, benefits information, healthy living and information about a range of conditions and medications. They are very easy to use and are not just for visitors but also for the inpatients, available 24 hours a day, seven days a week.
The Pectel Group are one of the largest hazardous waste removal companies in the UK with headquarters in Basildon, Essex. For a number of years, the Group have carried out various projects for the Trust across the county including hazardous waste removal from Runwell Hospital and emergency search and rescue and response from the hospital when the ceiling fell down in the main hall.
The Pectel Group are very proud of their charitable contributions they make all year round. Christmas 2007, Pectel Group donated over 25 brimming hampers filled with clothes, food, games etc to childrens' homes, shelters and care homes across the UK; just recently donating a large sum to the Action Mesothelioma Day in Medway and donating to North East Lincolnshire Council Mayor's Valentine Ball to raise funds for the Mayor's local charities.
The Directors of the Group believe it is very important to give something back to the communities that they work in everyday.
Subjects
---
Business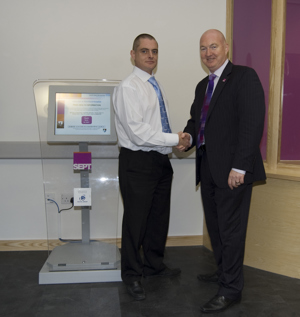 Geoghegan Chief Executive of South Essex Partnership NHS and Mr John Morris – Pectel Group Contracts Manager by the new kiosk.
Download | 0.43 MB | 1000 x 945 | .jpg
Zip and download all files