Press release
May 7, 2008
Business
7th May 2008 – The Pectel Group, one of the largest hazardous waste removal companies in the UK has donated £10,000 to the Specialist Kent and Medway Cancer Network Mesothelioma team based at the Medway Maritime Hospital in Kent.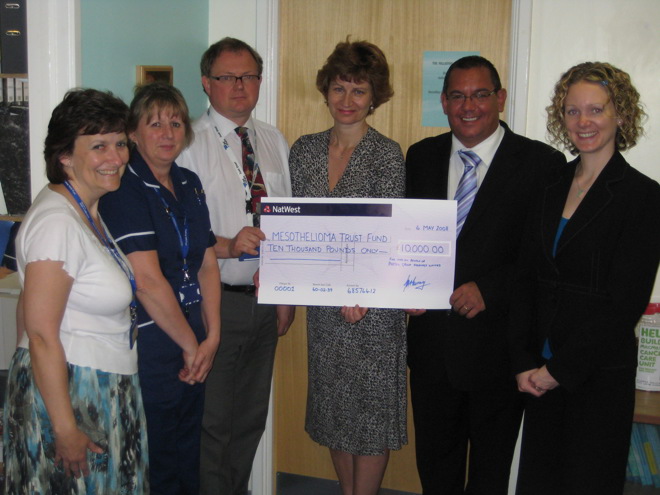 The Pectel Group organised a dress down day on the 27th February 2008 to support the national Action Mesothelioma Day 2008 and managed to raise a staggering £10,000.
The Pectel Group have selected the Medway area as they hold a Measured Term Contract with Medway Council for asbestos removal in all their council properties and wanted to give something back to the community they work in every day.
The cheque was presented to Francis Mckay by Lee Brown, Pectel Group Commercial Director who spent sometime with Francis discussing the dangers of asbestos and the different treatments she was hoping to offer her patients which currently have no promise of a cure.
Picture Names
Caroline Williams, Julie Yates, Dr Alasdair Stewart, Francis Mckay, Lee Brown, Annie Smith
Subjects
---
Business