Press release
July 1, 2011
Business
Leading manufacturer and supplier of enclosures for computers, screens, data storage equipment and printers, PC Enclosures Direct, have announced the launch of a fresh look website to replace their original site, with the emphasis on visitor experience and showcasing their wide product range.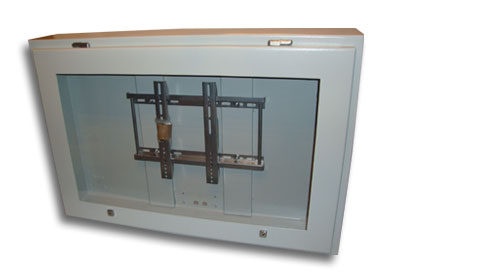 PC Enclosures Direct have announced the launch of their re-vamped website, as a leading manufacutrer and supplier of enclosures and protection equipment for computers, printers, monitors and LCD screens, the company felt it was time to give their online facility a new look and feel with added user functionality.
The company and website which began trading in 2006, was bought by Xeric Enterprises Limited in 2009 and both have gone from strength to strength under the leadership of company Managing Director Stewart Maudsley. As part of its continual move to upgrade services and company recognition, the company felt it was time for a change to the original website design to give it a modern image in these fast moving times.
A major bonus of the new site is that its simple layout showcases the wide range of pc enclosures, waterproof enclosures, lcd enclosures and other protection and security equipment for computors, screens, printers and other shop floor data capture or storage equipment.
The new layout and navigation makes it easier for the visitor to locate the exact product they require and to contact the company to discuss any features or specific needs they desire with any type of enclosure. Specialising in tailor made enclosures and bespoke solutions means that PC Enclosures Direct can always consider any design that requires extra functionality.
All enclosures and products supplied are built with IP standards in mind offering a waterproof solution and focusing on the longevity of the products in often tough working environments. This ensures the equipment being housed in the enclosures continues to work day after day, year on year.
Stewart Maudsley, MD of PC Enclosures Direct said "The easy to use layout makes it simple for customers to locate the type of product they want and contact the company to discuss their specific needs and requirements. As time has moved on and the business has evolved, we felt this was the perfect time to showcase our products through a new, improved design and re-vamped website."
For more information on PC Enclosures product range, please visit http://www.pcenclosures-direct.com or call the company direct on 0844 884 1899. E-Mail enquiries are also welcomed by mailing [email protected].
Subjects
---
Business