Press release
March 22, 2016
Environment
Renewables
Plastics
Plastic
Politics of energy
Circular economy
Transport
Energy
Electric vehicles
Uses of oil
Global warming
Buildings
Oil
Materials
Engineering
Price of oil
Nuclear power
Politics of oil
Pollution
Sustainability
Smart grid
Recycling
Alternatives to oil
Peak oil
Part narrative non-fiction, all inspiring - The VFUU Price of Oil launched yesterday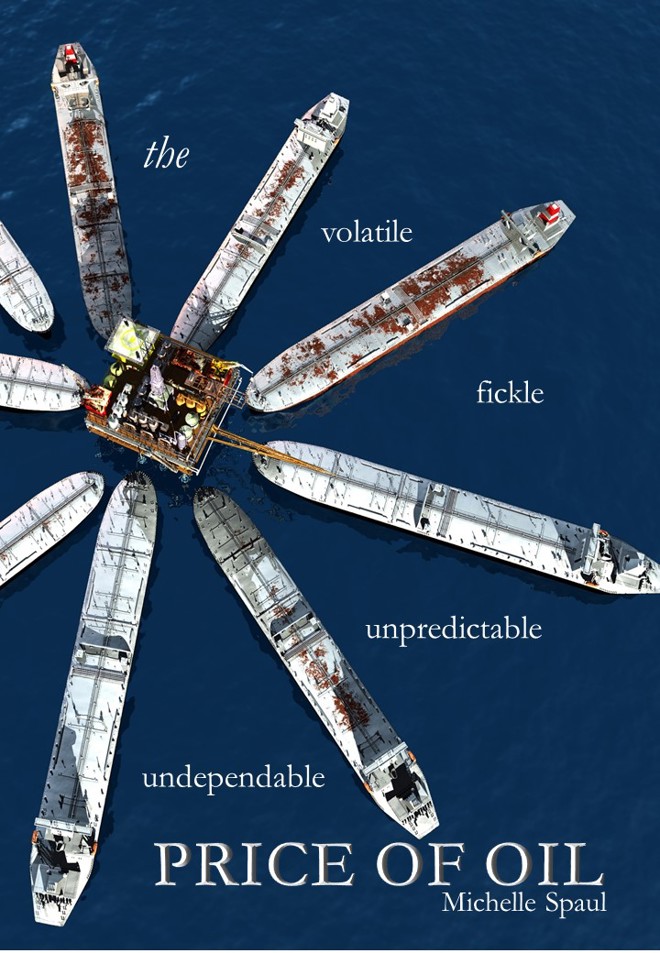 DERBY, UNITED KINGDOM - 21 March 2016. You know oil is important, you are likely to want to use less (most of us do). You have no idea where to start or even if you can make a difference.
Oh and you're tired of people preaching.
Do you want a factual, non-judgemental explanation of how we use oil? Do you want this information to keep you fascinated, instead of boring you into a deep slumber or making your head spin? Would you like to see what other people are doing to reduce their use of the sticky stuff?
The Volatile Fickle Unpredictable Undependable Price of Oil - VFUU for short - will take you on a journey through time and technology to show how we depend on oil and why we would benefit from using less.
"The VFUU Price of Oil charts the story of oil, from the very start, through its transformation of every aspect of our lives, and concludes with a compelling narrative of why we now need to move beyond oil once and for all. I was engaged, entertained and enlightened by this unique approach to the subject."
Ben Goldsmith | CEO of Menhaden Capital Plc, founder of WHEB Asset Management | http://www.menhaden.com/
Five-star review from Reader's Favourites
Now available as an ebook and shortly in print.
About the author
Michelle Spaul is a chartered engineer (Member of the Institute of Engineering and Technology) and professional project manager (Member of the Association of Project Management). Her success comes from her ability to take complex information and explain the essentials, painting a compelling vision of the future and the actions required for success.
An innate curiosity and a compelling need to learn led to the research that inspired this book. Indeed answering questions is a constant source of enjoyment and the words 'let's Google it' are never far from her lips. Michelle prefers reading and writing non-fiction.
Subjects
---
Environment
Renewables
Plastics
Plastic
Politics of energy
Circular economy
Transport
Energy
Electric vehicles
Uses of oil
Global warming
Buildings
Oil
Materials
Engineering
Price of oil
Nuclear power
Politics of oil
Pollution
Sustainability
Smart grid
Recycling
Alternatives to oil
Peak oil