Press release
November 7, 2017
Technologie
Mobil
Lte
Telephone
IT
Telecomunicaciones
Tech
The leading brand of mobile signal boosters, Nikrans, broke into British market in November 2017.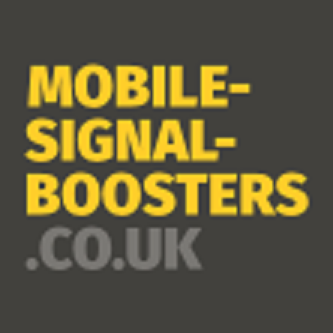 LONDON, November 7, 2017 --Off the back of five-year successful trade in many EU countries, Nikrans, leader in mobile signal boosting in Europe, has finally entered the British market.The Nikrans brand will be retailed by Mobile-Signal-Boosters.co.uk, official representing company in UK.
Nikrans occupies a niche in the market; it is a mobile signal enhancement company, embracing innovative signal boosting technology, that contributes to providing people worldwide with mobile signal in the most remote corners of the world.
Anna Martins, the Head of Sales atMobile-Signal-Boosters.co.uk,says, "Our goal is to densify mobile connection worldwide in order to improve people's lives. Living at the era of information, it has become of vital importance to stay always online. Thus, we believe everyone needs today to have a stable mobile connection, and we're excited that we finally have the opportunity to share it with people in the United Kingdom."
According to various statistics,66,7 % of the UK population are still living or working in the areas with very poor mobile connection. For a long time the situation was exacerbated by the fact that theinstallation and use of any signal boosting device was considered as unlawful in the United Kingdom exceptthose supplied and operated under the control of mobile network operators.Thus, in April 2017 Ofcom came to the decision to make regulations that will allow consumers to operate mobile phone repeaters if it is not likely to involve undue interference. As all Nikrans devices incorporate interference protection electronics which is proved by CE and RoHS certificates, they will not cause harmful interference to the Mobile Provider's networks and, thus, will be legal to purchase, install and operate within the UK.
About Nikrans
Nikrans brand was founded in 2013. Despite Nikrans has recently appeared on the world booster market, it already gained high popularity and recognition among its customers. Such a success is due to the fact that the company managed to combine the latest technology and accumulated experience of work with other booster brands which let us create an effective, high quality and ultra modern product.
Nikrans brand includes two main booster lines – LCD and NS series. Both of them comprise single-, dual- and triband models. AtMobile-Signal-Boosters.co.ukyou'll find devices for calls, 3G Internet, 4G/ LTE connection as well as multipurpose solutions able to boost calls and Internet simultaneously.
Subjects
---
Technologie
Mobil
Lte
Telephone
IT
Telecomunicaciones
Tech