Press release
October 25, 2017
New website
The UK's leading card manufacturer, Nitecrest, have launched a new website.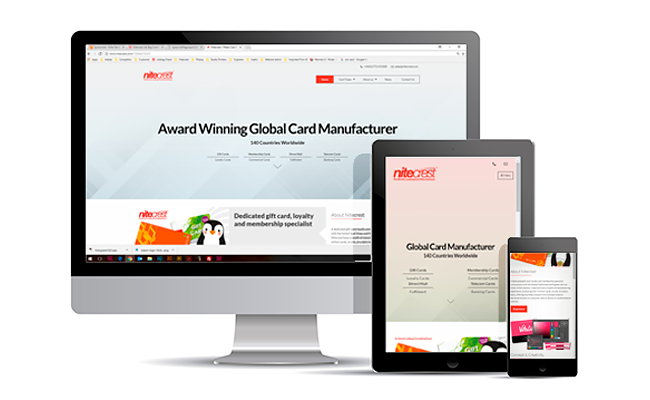 The site showcases the company's award winning gift and loyalty card solutions, financial, smart card and telecom ranges.
Nitecrest have over 25 years experience in the plastic card industry, manufacturing cards in-house and exporting to over 140 countries worldwide.
Managing Director Ronnie Hart 'Nitecrest have a diverse range of clients, we produce gift and loyalty cards for high street retailers, banking cards for leading FinTech organisation and export telecom cards worldwide, our new website showcases what we do best; guiding our clients on a journey from concept to fulfilment.
The site adds to Nitecrest's portfolio of sites including Simply Plastic Cards. (www.simplyplasticcards.com)
'Our portfolio is always growing, our SME website Simply Plastic Cards delivers plastic cards in 3 working days, and our industry award winning custom card platform is easily integrated into any retailer site' Ronnie added
Based in Leyland, Lancashire, Nitecrest manufacturer over 5 million cards on a daily basis
Subjects
---
New website