Press release
December 17, 2015
VBG Group
Transport
Trucks
The brand new UDSP is the first type approved underrun protection system with an oblique profile.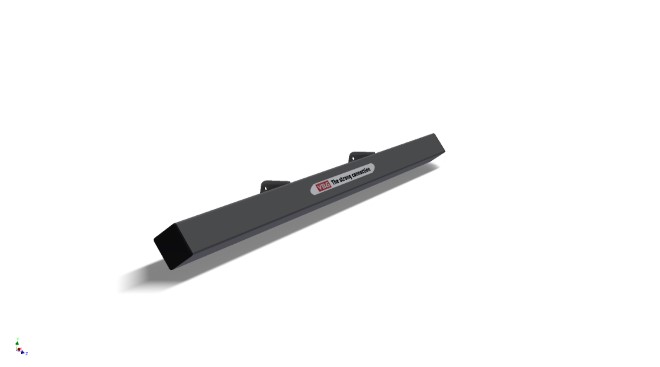 So far, no type approved underrun protection system has been available boasting an oblique, diamond-shaped profile. VBG GROUP is to close that gap with the new UDSP concept (Underrun Diamond Steel Profile), fitting the endplate series EDS-2, EDM-2, EDL-2, EDF, EUP and EUR-4.
– The market has been calling for a solution that both matches contemporary bodybuilding culture and enables type approval with all the benefits entailed. Hauliers and vehicle bodybuilders increasingly demand certified products that provide greater security and can easily be approved at initial and periodical surveys, says Gunnar Nyvaller of VBG GROUP TRUCK EQUIPMENT.
Optimum dimensions
The series is optimally dimensioned according to EU requirements for underrun protection mounting dimensions. In practice, this means that the bumper side has a flat, diamond-shaped profile. Relative to a plane surface, the advantage is that undesired objects easily slide off when tipping. This is highly sought after, reducing the risk of spreading e.g. microbes and disease.
– The idea is not new, and dozens of structures already have that capacity. The difference is that this solution has been tested, approved and certified in accordance with both national and EU regulations for type approval. Thus one can have peace in mind, both in relation to everyday use, surveys and police checks, says Gunnar Nyvaller.
A piece in the puzzle
Like the rest of the VBG underrun protection program, the new products are designed for optimum performance in interaction with both VBG products and those of other manufacturers. Gunnar Nyvaller stresses, however, that an integrated VBG system enables the best possible security and performance.
– The optimum solution is to install the underrun protection system in an integrated VBG coupling concept that also includes drawbars, drawbar eyes, endplates, drawbeams and accessories. All parts work together in a robust, well-conceived system where every part has been optimised for maximum safety and performance as well as a longer service life. This is our model for creating the industry's most reliable solutions, Gunnar Nyvaller concludes.
VBG GROUPconsists of manufacturing and sales companies in Europe, India and the USA. The Group is divided into three business areas, VBG GROUP TRUCK EQUIPMENT, EDSCHA TRAILER SYSTEMS and RINGFEDER POWER TRANSMISSION, with products marketed under well-known and strong brands.www.vbggroupsales.eu
Contacts
---
Subjects
---
VBG Group
Transport
Trucks