Press release
March 5, 2012
Lifestyle
At Darlings Of Chelsea for 2012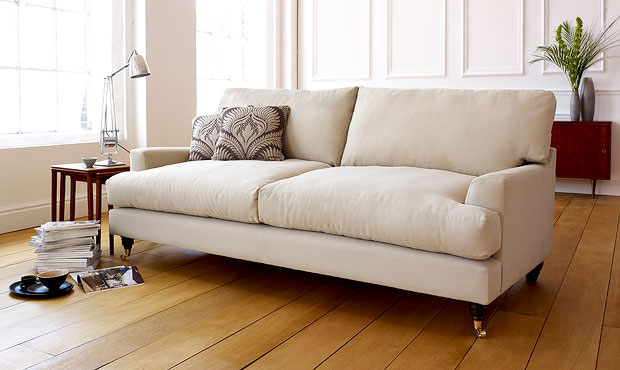 Darlings of Chelsea, the luxury sofa and furniture company are highlighting 4 ranges throughout 2012 offering something for everyone to suit all styles and budgets.
Darlings of Chelsea have a proud tradition of selling high quality, hand crafted fabric and leather sofas in contemporary designs together with more traditional Chesterfield sofas and associated products such as high quality furniture and accessories to match.
With retail outlet showrooms in Fulham, Greenwich, Birmingham and Manchester Darlings of Chelsea actively encourage their customers to use both the internet to buy online in addition to visiting their showrooms to try before they buy.
With manufacturing facilities in the UK for almost all of the products on offer, and a 5 year warranty available if you are looking for complete peace of mind, Darlings of Chelsea are serious about high quality furniture along with high quality customer service to match.
Darlings of Chelsea are pleased to announce the inclusion of four new products offering something for every budget within their range.
For style and sleek sophisticated Italian design take a look at the Lola leather corner sofa. The range is available in a variety of top grain soft durable leathers offering you an experience you are unlikely to forget in a hurry. With a choice of seven different seating options available there is something for everyone within the Lola leather corner series.
For something more old school, how about the Cairness? Offering classic styling, the Cairness is a traditionally styled Chesterfield sofa with comfortable seat cushions. The Cairness comes with a variety of more than 12 different leathers that presents you with the option of adding a personal touch to a classic design. With a large sofa, a midi sofa or an arm chair to choose from this elegant range is fit to grace any setting and will never fade from style.
With sofas and suites being available from a variety of outlets and retail stores today, finding the unique is a rarity in these times. Darlings of Chelsea appreciate the unique and believe the Alice Modular sofa is ideal if unique is what you're looking for. Alice is a corner sofa pattern with a multitude of colours available to suit different styles of decor. A lifetime guarantee on the frame is included such is the confidence in the build quality Darlings of Chelsea have on this sofa.
For these and the many other interesting collections of sofas and furniture available, why not visit the Darlings of Chelsea website which can be found at www.darlingsofchelsea.co.uk or contact them directly on 020 7371 5745 for details of their nearest retail outlet to you.
Subjects
---
Lifestyle