Press release
March 8, 2009
Energy & Environment
Seisma Oil Research, LLC of Boca Raton, FL has retained the services of Permian Asset Management, AVV headquartered in Aruba, Dutch Antilles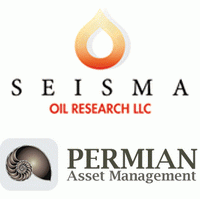 Boca Raton, FL March 6, 2009 - After many months of planning and negotiation, Seisma Oil Research, LLC of Boca Raton, FL has retained the services of Permian Asset Management, AVV headquartered in Aruba, Dutch Antilles.

Seisma has entered into a contract arrangement entitling Permian to be their fully registered brokerage firm acting as their trading agent for joint venture partnerships from Aruba.
Permian Asset Management offices are situated in the capital Oranjestad and are approved and authorized as the only broker/dealer of its kind licensed in the island nation of Aruba.
They appear in the Trade Register of the Chamber of Commerce and Industry under serial number 37880.0.
This new alliance will enable Seisma Oil Research to absorb anticipated growth and expansion with ease. The move is the first of several phases in the company's growth plan, which foresees an increase in internal headcount for staffing, a continued focus on managed services, and support for their Joint Venture Partners worldwide.

:: About Permian Asset Management, AVV
Permian Asset Management is one the industry's leading independent brokers of Oil Well Joint Venture Partnerships. Their projects and, their partners' projects, to date have realized in excess of a hundred million barrels of petrochemical product.
Their staffs are experts in their field with backgrounds in venture capital, major oil companies, well drillers, rig and pumping operators and petrochemical marketers.
Permian Energy is a private concern, and all its owners are active employees of the company.
You may visit Permian Asset Management, AVV online here.
:: About Seisma Oil Research, LLC
When called upon to bring their partners preeminent and technically sound state-of-the-art oil and gas-drilling programs to market, Seisma Oil Research, LLC continues to deliver, barrel upon barrel. Seisma was conceived, engineered and placed to become a global conduit for an increasingly demanding industry. Seisma Oil Research, LLC has already surpassed its primary expectations by expanding partnerships and opening world markets and is now forging ahead within new partnerships and associations.
Through their unique brand of corporate management they are able to offer opportunities to prospective investors that have, until their arrival in the market place, been historically unattainable by many of their partners around the globe. Supported by decades of executive experience, industry knowledge and relationships and the best technology on offer, Seisma Oil Research, LLC continues to develop and expand their partnerships and portfolio of energy focused investments.
Seisma's principal responsibility to its investors is to intelligently acquire, operate, explore, exploit and develop oil and gas properties. Their portfolio includes production, exploration, pipelines and water rights, with a new value added emphasis on renewable energies such as ethanol and bio diesel they continually strive to be among the cutting edge this industry's leaders.
Seisma's operations are carried out predominantly in the Mid-Continent Region, Permian Basin, and Gulf Coast/Gulf of Mexico. Their partners are positioned around the globe, and by having preferential access to Seisma's research they are enabled to actively participate in Seisma's growth. Their success is wholly based on the enthusiasm, commitment, and talent of our people. The ethos of our corporate culture is one of integrity, innovation, accountability and team effort.
Seisma Oil Research, LLC
433 Plaza Real
Suite 275
Boca Raton, FL 33432
USA Phone: 561.962.4288
Fax: 561.962.4101
SOR's Secure Web-based Form For Inquires and Contact
###
Subjects
---
Energy & Environment