Press release
December 2, 2009
Business
BMI EXPANDS IN THE NORTH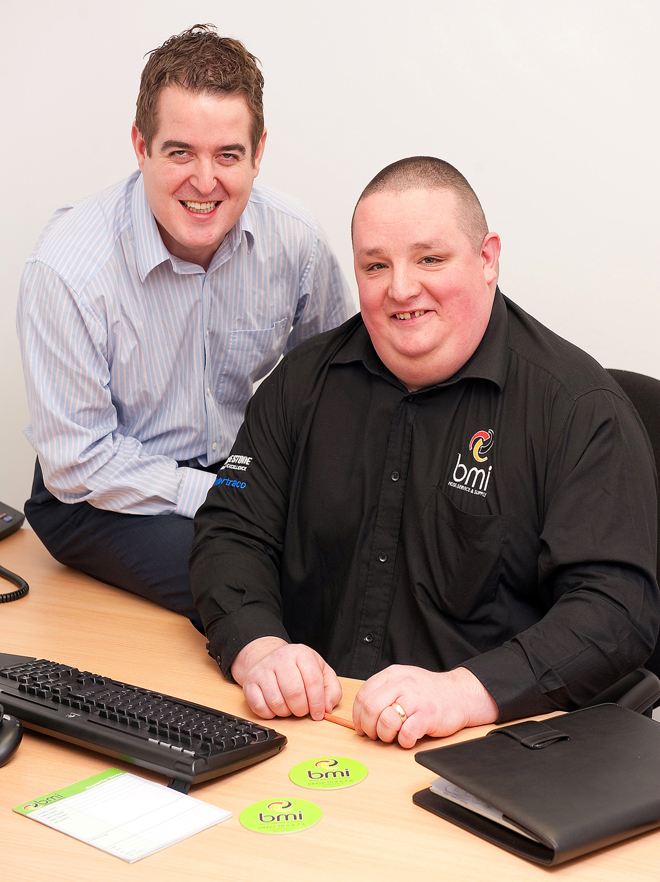 Launching a new business is always a leap of faith but taking on a franchise with a proven business model increases the chances of success by a factor of 10. Even so, opening a new business in the middle of a recession is not for the faint hearted. Dave Berry is however very positive about his new franchise and its prospects.
Dave and his team opened the BMI Hose (Perth) franchise on October 10th. The new business is based in Inveralmond and it has a trade counter in a smart new industrial estate and 3 mobile workshops. BMI Hose supply hydraulic hoses and components and provide an emergency on-site hose replacement service which operates 'round the clock'. The service operates in a similar way to the AA or the RAC with customers calling an emergency hot-line number (08452 10 9 8 7 6) to call on the BMI service, at any time of the day or night.
Dave has extensive experience in this market having worked as a manager for the market leader, Pirtek, in nearby Dundee and for a short time in Slough, near London. The Perth depot brings the number of BMI service outlets to 21 with other depots as far north as Macduff and as far South as Exeter in Devon. With this spread BMI can offer a truly 'nationwide' service.
Dave and his team have already been trained at BMI's training centre in Wolverhampton and they are ready to take customer calls and respond to emergencies! Operating from 3 mobile workshops the team can replace hoses on-site within a radius of approximately 70 miles of the depot and 'over the counter' at the depot itself. Hydraulic hoses are widely used on agricultural, industrial and industrial equipment and they are prone to damage and wear which means that they can fail when the machine is in use, putting it out of action. BMI use proven components with Bridgestone hydraulic hose and Intertraco hose fittings being the main suppliers.
Dave had this to say about his exciting new venture…."I've been looking for a good business opportunity for some time and when I investigated the BMI concept I was immediately impressed. They offer a genuine service to customers who need a fast response and a quality product when they've suffered a hose failure on-site. We have set our whole operation up in about 12 weeks, with help from BMI staff, and as we open our doors we're all trained and raring to go. I've a good team working with me and we're looking forward to building our relationships with a wide range of customers in the Perth area".
ENDS
Issued by Dark Arts Marketing on behalf of BMI Hose (U.K.) Limited.
Contact, Faye Coton. [email protected] 07855 053081
Image © 2009 BMI Hose (U.K.) Limited. Permission for reproduction in conjunction with this release is granted.
Subjects
---
Business