Press release
January 4, 2016
VBG Group
The EDF endplate kit, which is to replace the popular EDK series of VBG, offers increased flexibility when a special hole distribution is required.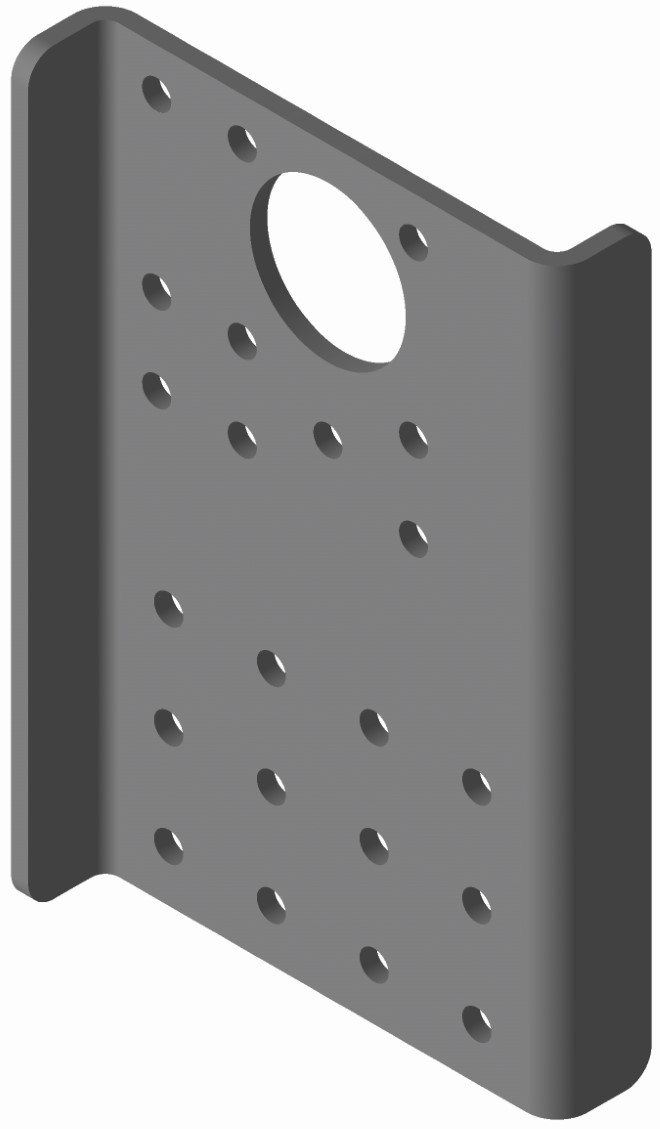 Bodybuilders often have challenges with placing endplates and drawbars on short overhang chassis where mounting holes are drilled in advance. Therefore, VBG now launches the EDF endplate kit which, for optimum flexibility, comes without holes but with a template for defining the hole pattern. The product is to replace the popular EDK series and is certified for use with VBG DB75V-2 drawbar system.
Increased flexibility for bodybuilders
– It is all about matching the needs of more customers and to ensure increased flexibility for bodybuilders. Initially, we offered only endplate kits that fit predrilled chassis frames but with EDF we can now meet a larger number of specific customer requirements, says Gunnar Nyvaller of VBG GROUP TRUCK EQUIPMENT.
Since the endplate sets do not come with holes for installation against the chassis, more mounting options are available when the chassis frame has a deviant hole distribution or no holes at all. EDF is available in four versions with different dimensions – EDF 150, EDF 250, EDF 300 and EDF 350.
–The EDF range completes our wide range of endplates, which also consists of the EDH, EDM and EDL series. Thus, we now offer an even broader range of cost-effective and reliable solutions, says Gunnar Nyvaller.
Extensively tested
The EDF range has been extensively tested and meets all international dimension and durability requirements according to ECE R58 revision 2. While the existing EDK series is only primed, the new EDF endplate products come with a special corrosion protection using zinc-manganese phosphating supplemented with ED treatment and a tough, high-gloss powder coating. It contributes to longer product life, lower total costs and a quality that matches all truck industry requirements.
– The new product is a natural element in our total coupling concept that also includes drawbars, drawbar eyes, endplates, drawbeams, underrun protection and accessories. All parts work together in an integrated system where every part has been optimised for maximum safety and performance as well as a longer service life. This is our model for creating the industry's most reliable solutions, Gunnar Nyvaller concludes.
VBG GROUPconsists of manufacturing and sales companies in Europe, India and the USA. The Group is divided into three business areas, VBG GROUP TRUCK EQUIPMENT, EDSCHA TRAILER SYSTEMS and RINGFEDER POWER TRANSMISSION, with products marketed under well-known and strong brands.www.vbggroupsales.eu
Contacts
---
Subjects
---
VBG Group